Macleay Valley Coast
South West Rocks Running Festival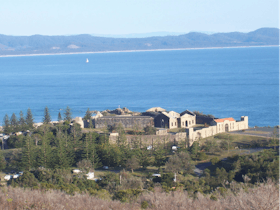 The South West Rocks Running Festival, formally the Macleay River Marathon, in its 35th year, is a scenic riverside run along the banks of the beautiful Macleay River and back to Trial Bay Gaol. It is held every year on the June long weekend Sunday. All proceeds go to local charities and community groups. The programme includes Marathon, Half Marathon, 10 kilometre run, five kilometre Enticer Run, plus Junior events. Please visit the web site for more information. All marathon competitors are expected to reach the 32 kilometre mark (Rotary Park) by 10.30am and to finish by 12pm (midday), due to road closures. Road closures are from Spencerville Bridge to Hat Head turnaround. Competitors must run on the left hand side of the road at all times, and in town area must run on footpaths where available.
Start Date:
11/06/2017
View more details
Old Malibu Longboard Classic
Old Malibu Longboard Classic Competition is open to surfers aged 30 years of age and over. The venue is the Crescent Head Reserve. Live entertainment in the evenings at the Crescent Head Country Club from 7pm. Crescent Head is a popular spot for surfers from around Australia and the world as it is one of the longest point breaks in Australia.
Start Date:
02/09/2017
View more details
Crescent Head Malibu Classic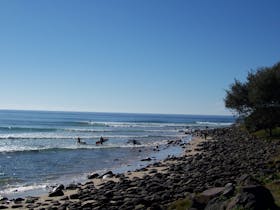 Crescent Head Malibu Club presents the Crescent Head Malibu Classic at Killick Beach, Crescent Head. In the 1960s, longboarders surfing north along the coast found the home of one of the longest and most classic point breaks in the world. National parks, nature reserves and the Pacific Ocean border Crescent Head, and its cobblestone point is famous. Event organisers respectfully acknowledge the Dunghutti People as the traditional custodians of the Crescent Head region and welcome them, competitors, families, friends, kids, locals, mates, media, spectators and visitors to the annual Crescent Head Malibu Classic. Proceeds support local community groups.
Start Date:
24/05/2018
View more details
Sunday Sessions featuring Delma and Pete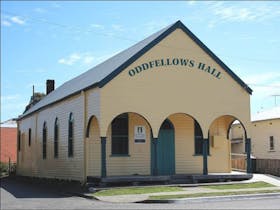 Delma and Pete each have decades of experience in more bands than either of them care to remember! And that means the duo can play almost anything, and that's exactly what they do with super smooth renditions of most of your all time favourite tunes. The perfect start to their easy listening Sunday Sessions! Grab your wine or your thermos, maybe a few snacks, and get on down to Oddfellows Hall for an afternoon of sheer delight. See you there!
Start Date:
16/09/2018
View more details
Natureland Classic Motorcycle Club Toy Run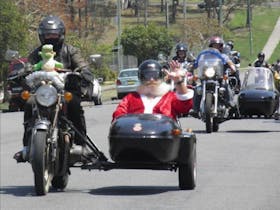 Every year the Natureland Classic Motorcycle Club conducts a Toy Run in December, collecting toys to make Christmas a little brighter for disadvantaged children in the Macleay Valley. More than 80 motorcycle riders travel from South West Rocks into Kempsey followed by vehicles to collect and transport the donated items that have been left at various points on the route. Santa, travelling in a sidecar, does a grand job greeting children along the way. All bike riders are welcome to join the run, with a 10am start at South West Rocks Country Club.
Start Date:
16/12/2018
View more details
GermanFest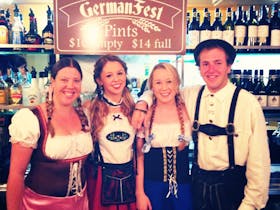 The Seabreeze Beach Hotel in South West Rocks will be turned into a Bavarian heaven once again for this year's 11 day GermanFest. GermanFest is a celebration of all things Bavarian including food, drink and entertainment with a special menu, Bavarian beers on tap and music from Sentosa Trio, who are sure to get anyone yodelling, slapping their thighs and raising their steins. Concurrent with GermanFest is the annual Sculpture in the Gaol at nearby Trial Bay Gaol. A special accommodation offer is available - for details please check the web
Start Date:
01/08/2019
View more details
Sculpture in the Gaol
For the duration of the event the historic grounds of Trial Bay Gaol will be transformed into a dramatic landscape filled with sculptures for this stunning exhibition. Why not also take the opportunity to read about the Gaol's famous history and its hidden secrets whilst you're there. Awe in amazement at the cleverly crafted sculptures, produced by local school students and regional artists. Whilst you're there make sure to browse the delicious local food stalls, coffee, kids entertainment, local stalls and historical information.
Start Date:
05/08/2019
View more details
Head to Head Walk Run
*** Latest event details are yet to be confirmed *** The Head to Head Walk Run Event is a Healthy Communities activity held along Killick Beach, Crescent Head. The event is held by the Lions Club of Crescent Head to raise funds this year for Diabetes New South Wales. Teams, families and individuals of all ages have the chance to walk or run five, 10 or 20 kilometres, as an individual or a team of four. Please refer to the website for full program details.
Start Date:
18/08/2019
View more details
Annual Nestle Junior Triathlon - Trial Bay
The annual Nestle Junior Triathlon will be held at Trial Bay Gaol, Arakoon State Conservation Area in South West Rocks. Racing is for five to 15 year olds. There will be five races - for five year olds, six to seven years, eight to nine years, 10 to 11 years, and 12 to 15 years. A separate entry form will be required for each race entered. The Junior Triathlon is held on the third Saturday of February each year.
Start Date:
09/02/2020
View more details
Coastline Credit Union Trial Bay Triathlon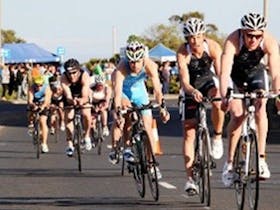 The annual Coastline Credit Union Trial Bay Triathlon will be held at Trial Bay Gaol, Arakoon State Conservation Area in South West Rocks. Watch competitors swim 500 metres, cycle for 25 kilometres and run six kilometres around South West Rocks. Fore more information about Coastline Credit Union Trial Bay Triathlon, please visit the website.
Start Date:
10/02/2020
View more details