Macleay Valley Coast
Old Malibu Longboard Classic
Old Malibu Longboard Classic Competition is open to surfers aged 30 years of age and over. The venue is the Crescent Head Reserve. Live entertainment in the evenings at the Crescent Head Country Club from 7pm. Crescent Head is a popular spot for surfers from around Australia and the world as it is one of the longest point breaks in Australia.
Start Date:
02/09/2017
View more details
Sunday Sessions featuring Delma and Pete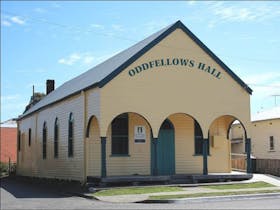 Delma and Pete each have decades of experience in more bands than either of them care to remember! And that means the duo can play almost anything, and that's exactly what they do with super smooth renditions of most of your all time favourite tunes. The perfect start to their easy listening Sunday Sessions! Grab your wine or your thermos, maybe a few snacks, and get on down to Oddfellows Hall for an afternoon of sheer delight. See you there!
Start Date:
16/09/2018
View more details
Natureland Classic Motorcycle Club Toy Run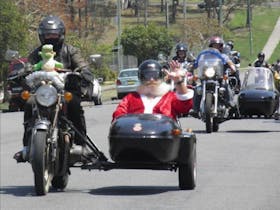 Every year the Natureland Classic Motorcycle Club conducts a Toy Run in December, collecting toys to make Christmas a little brighter for disadvantaged children in the Macleay Valley. More than 80 motorcycle riders travel from South West Rocks into Kempsey followed by vehicles to collect and transport the donated items that have been left at various points on the route. Santa, travelling in a sidecar, does a grand job greeting children along the way. All bike riders are welcome to join the run, with a 10am start at South West Rocks Country Club.
Start Date:
16/12/2018
View more details
Slim Dusty Way | Guided Tour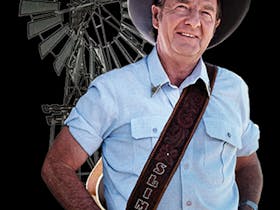 Take a journey through the life of Australian Country Music Legend, Slim Dusty. Visit the Slim Dusty Museum and "Homewood", the country cottage where young David Kirkpatrick spent his childhood, and at just 18 wrote the iconic song "When the Rain Tumbles Down in July". Enjoy a blacksmithing demonstration at the Nulla Nulla Blacksmith Farm.
Start Date:
06/06/2019
View more details
GermanFest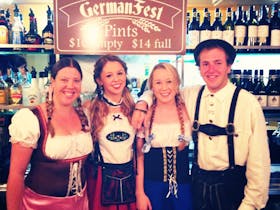 The Seabreeze Beach Hotel in South West Rocks will be turned into a Bavarian heaven once again for this year's 11 day GermanFest. GermanFest is a celebration of all things Bavarian including food, drink and entertainment with a special menu, Bavarian beers on tap and music from Sentosa Trio, who are sure to get anyone yodelling, slapping their thighs and raising their steins. Concurrent with GermanFest is the annual Sculpture in the Gaol at nearby Trial Bay Gaol. A special accommodation offer is available - for details please check the web
Start Date:
01/08/2019
View more details
Sculpture in the Gaol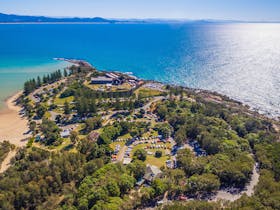 Sculpture in the Gaol is a public art exhibition in a location like no other. Hosted by NSW National Parks and Wildlife Service at the historic Trial Bay Gaol in South West Rocks, the exhibition features around 100 works by professional and hobbyist sculptors from all over NSW and beyond. For the full artistic programme, including the VIP fundraiser event, the Family Gala Day, exhibition dates, artist workshops and talks schedule, and awards ceremony, head to their website, sign up to their newsletter and follow their social media.
Start Date:
03/08/2019
View more details
Head to Head Walk Run
*** Latest event details are yet to be confirmed *** The Head to Head Walk Run Event is a Healthy Communities activity held along Killick Beach, Crescent Head. The event is held by the Lions Club of Crescent Head to raise funds this year for Diabetes New South Wales. Teams, families and individuals of all ages have the chance to walk or run five, 10 or 20 kilometres, as an individual or a team of four. Please refer to the website for full program details.
Start Date:
18/08/2019
View more details
Annual Nestle Junior Triathlon - Trial Bay
The annual Nestle Junior Triathlon will be held at Trial Bay Gaol, Arakoon State Conservation Area in South West Rocks. Racing is for five to 15 year olds. There will be five races - for five year olds, six to seven years, eight to nine years, 10 to 11 years, and 12 to 15 years. A separate entry form will be required for each race entered. The Junior Triathlon is held on the third Saturday of February each year.
Start Date:
09/02/2020
View more details
Coastline Credit Union Trial Bay Triathlon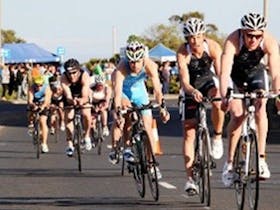 The annual Coastline Credit Union Trial Bay Triathlon will be held at Trial Bay Gaol, Arakoon State Conservation Area in South West Rocks. Watch competitors swim 500 metres, cycle for 25 kilometres and run six kilometres around South West Rocks. Fore more information about Coastline Credit Union Trial Bay Triathlon, please visit the website.
Start Date:
10/02/2020
View more details
Crescent Head Malibu Classic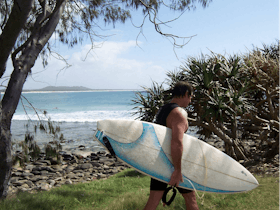 Crescent Head Malibu Club presents the Crescent Head Malibu Classic at Killick Beach, Crescent Head. In the 1960s, longboarders surfing north along the coast found the home of one of the longest and most classic point breaks in the world. National parks, nature reserves and the Pacific Ocean border Crescent Head, and its cobblestone point is famous. Event organisers respectfully acknowledge the Dunghutti People as the traditional custodians of the Crescent Head region and welcome them, competitors, families, friends, kids, locals, mates, media, spectators and visitors to the annual Crescent Head Malibu Classic. Proceeds support local community groups.
Start Date:
22/05/2020
View more details
Slim Dusty Festival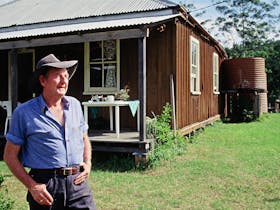 Fun and Friendly Country Music Festival for all ages in October with camping on site - choose powered and unpowered sites. Their great bus tour this year will be to Slim Dusty's childhood homestead and The Pub with No Beer with morning tea at Perry's Lemon Myrtle Farm. On Tuesday join them in the hall for the old time dance night followed by their indoor and outdoor program at the Kempsey Showground with 27 of Australia's great country music Performers over seven days. Their volunteers will have the canteen up and running for seven days. Join in Friday and Saturday at Bush Poet's breakfast and Sunday's the Gospel concert with Dianne Lindsay and Peter Simpson. The Entertainers this year are the three Generations of the Dallas Family which includes 2018 Golden Guitar winner Ashleigh Dallas and Brett Dallas. Rex Dallas Pioneer of Australian Country Music and Lindsay Dallas. Also Amos Morris will perform along with Golden Guitar winner Anne Kirkpatrick and David. Indigenous singer songwriter Ron Callaghan will also be performing along with Norma O'Hara Murphy, Graham Rodgers and many others throughout the weeks festival.
Start Date:
15/10/2020
View more details