Manning Valley
Bonnie Wingham Scottish Festival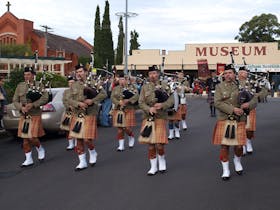 The Manning Valley Historical Society annual Bonnie Wingham Scottish Festival. Clans from all over the country descend on the town of Wingham to enjoy a Scottish Concert. Then, visit the genealogy fair (tutorial and research), poet's breakfast, bus tour, baking competition, nine hole golf tournament, social bowls, Scot's Family Night Out; and on Saturday, the main festival with street parade, opening ceremony, markets and clan stalls, Highland games and massed bands closing ceremony and, in the evening a grand Scottish ball. On Sunday: blessing of the banners, barbecue breakfast, luncheon and concert/Ceilidh. A Mayoral reception and official opening ceremony also take place during the weekend. Some events require you to purchase a ticket - order your tickets online on the Bonnie Wingham website.
Start Date:
26/05/2019
View more details
Central Districts Rowing Association Championships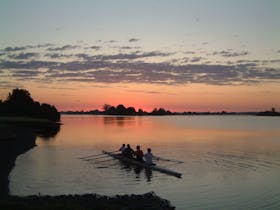 Taree District Rowing Club will be hosting the championship this year. Come along and enjoy two days of great racing from the banks of the Manning River.
Start Date:
08/03/2019
View more details
Craftathon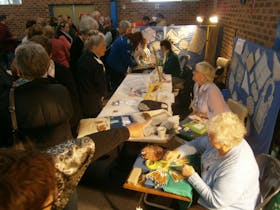 Club Taree will come alive for Craftathon in November with up to 40 quality exhibitors in air conditioned comfort. Exquisite craft items, craft supplies, demonstrations and a program of workshops will be on offer. Lucky door prizes plus a super Sewing Machine raffle will be a feature, with Club Taree supplying excellent meals, coffee, and refreshments.
Start Date:
29/04/2019
View more details
Easter Powerboat Spectacular
*** Latest event details are yet to be confirmed *** Every year, the town of Taree on the Manning River plays host to the Easter Powerboat Spectacular. The event attracts both local and international drivers with some of the best racing on offer, right on the banks of the picturesque Manning River. Starting on Good Friday the event runs until Easter Monday, with great viewing along the foreshore of Taree from Fotheringham Park to Endeavour Place.
Start Date:
19/04/2019
View more details
Envirofair
Envirofair is a community event that takes place annually in the beautiful river city of Taree, in the Manning Valley and proudly presented by Manning Valley community radio station 2BOB 104.7FM. The aim of Envirofair is to raise awareness about environmental protection, and the local environment from its natural assets to the people who live and work within it. The event is a fun-filled family day of entertainment featuring: music, dancing and performance artists; fabulous food from 2BOB Radio's famous Global Cafe and local epicureans; innovative market stalls; displays and demonstrations of ecologically-friendly products and ideas for living; and inspirational environmental speakers. Kids are sorted with a variety of cool activities and workshops for their entertainment, including candle and kite making, circus skills, and face painting, you can even fashion your own instrument from recycled objects with Junk Music, plus heaps more. The event is sponsored by Greater Taree City Council, Mid Coast Water, JR Richards, MidCoast Waste Services, Sea Acres Rainforest Sanctuary, Greenpatch Organic Seeds, Manning River Times, Taree Hire, Holiday Coast Credit Union and 2BOB Radio volunteers.
Start Date:
09/06/2019
View more details
Friday Night Live at the River Stage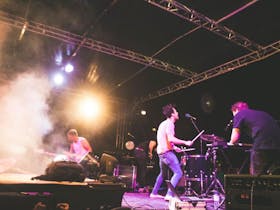 The Taree on Manning Rotary Club is proud to support Friday Night Live on the River Stage in the heart of Taree. Each Friday night during the months of November and February, the town of Taree in Destination Barrington Coast will come alive to the sounds of local and touring artists. Covering a wide range of musical tastes, the River Stage will play host to a music theme which will include, Jazz, Bluegrass, Hip Hop, Rock, Folk and Big Bands styles, basically something for everyone. The River Bank will come alive with not just the sounds, but also with lights, market stalls and food stalls all selling locally made or sourced produce/products.
Start Date:
01/11/2019
View more details
Hannam Vale Open Gardens Day
Open from 10am till 4pm there is a great selection of private country gardens for you to peruse at your leisure. Nestled in the Stewarts River valley in the heart of the Three Brother region, Hannam Vale offers you a delightful day from cottage gardens to woodland gardens. A specialty cafe, barbecue lunch, tasty sandwiches and lots more will be available at the Reserve along with market stalls selling a great variety of quality goods.
Start Date:
21/10/2018
View more details
Les Divas: An All-Male Revue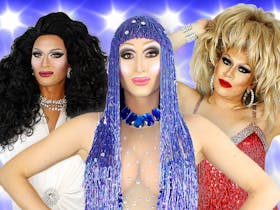 Australia's six-foot something songstress, Prada Clutch, is set to pay tribute to the world's greatest divas in Les Divas: An All-Male Revue. Les Divas will see Cher (aka Prada Clutch) opening her show on the Las Vegas strip and inviting some of her most famous diva friends to help celebrate including Barbra Streisand, Shirley Bassey, Tina Turner, Mariah Carey, Beyoncé, Whitney Houston, Celine Dion and Diana Ross. The 90-minute revue will take audiences down memory lane to relive their greatest hits including If I Could Turn Back Time, Get the Party Started, Proud Mary, I Will Always Love You, and I'm Coming Out. Featuring a cast of seven, Les Divas is choreographed by Stephen Clarke who has worked with renowned divas including Kylie and Dannii Minogue, Cyndi Lauper and Diana Ross. Creative direction is by Monique Kelly, an original cast member of the Les Girls from 1973 to 1997. Having headlined stage shows across the country for the past nine years, Prada is one of Australia's most in-demand live-singing drag queens. In Les Divas, Prada and her 'girls' will dazzle audiences with wonderful wigs, colourful costumes dripping in diamantes, cheeky humour and diva impersonations like you've never seen before!
Start Date:
23/02/2019
View more details
Paint pARTy Bean Bar Cafe Taree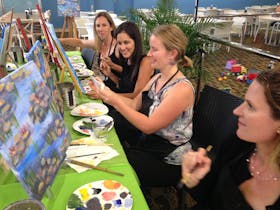 Paint, sip and have a great time at Bean Bar Cafe. You don't have to be good at art to take their fun class! It's a great experience to explore acrylic paint on canvas. Arrive at 5.45pm to get your seat, order a drink and get ready to have a good time. Painting begins at 6pm. They'll have a canvas, paint, brushes, even an apron waiting for you. Their artist will walk you through step-by-step so no experience required. Besides, it's Fun art, not Fine art. There will be a designated 20 minute break for drying time and to enjoy a meal together. Bookings are essential! Price includes a drink on arrival, your 2.5 hour paint class, canvas, and all paint supplies. Food and drinks sold separately.
Start Date:
13/07/2018
View more details
Taree Cup Weekend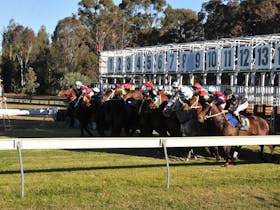 Taree Wingham Race Club's premium racing event is the Taree Cup which is held in August each year. The first day of the Cup weekend is the Hopkins / Livermore Cup on Friday 17 August, which features an eight race program with full food and beverage facilities, TAB, and bookmakers available in the race club's air conditioned Winning Post Grandstand - a great start to the weekend. Sunday 19 August is Taree Cup Day and sees all the club's facilities open with special race day packages available. Book in the grandstand overlooking the home straight and finishing post to make it a special day at the races, along with many other food and beverage facilities, grandstand seating, plenty of public parking for the big crowd, and buses running to the racecourse from selected locations. A feature of the day is the 'fashions on the field' competition for men and women with valuable prizes to be won on the day.
Start Date:
02/08/2019
View more details
Tinonee Orchid Nursery Annual Open Day and Show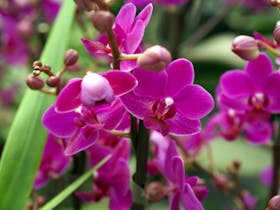 This years Tinonee Orchid Nursery Annual Open Day and Show will include it's usual line up of great guest speakers as well as workshops, live potting demonstrations and a lot of flowering plants. Free sausage sizzle will available and light meals and refreshments will be available for purchase.
Start Date:
14/07/2019
View more details
VRA Weekend on Wheels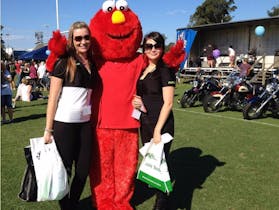 Weekend on Wheels is a family friendly event held each year in May. All proceeds go towards the Manning Volunteer rescue squad. Major stands and displays include both NSW Police and Fire Brigade. Children can look forward to a visit by Big Dog. Vintage cars and hot rods will be on display both days, as will a bike display, food stalls, markets, and entertainment for all ages.
Start Date:
16/05/2019
View more details
Wingham Annual Show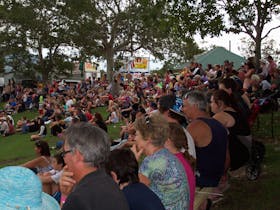 *** Latest event details are yet to be confirmed *** The Wingham Annual Show will be three days full of competitions and rides with all the fun of a true agricultural show. Wood chopping, chainsaw competitions, a cattle section and campdrafting. Popular exhibits will be on show in the Exhibition Hall and also, the popular poultry sections, for the children to enjoy. The Friday night Rodeo will have the crowd on their feet with all the excitement happening in the rodeo ring. Saturday will be the People's Family Fun Day from 8am right through until the fireworks at 7.30pm. A crowd favourite, the Demo Derby will be on Saturday afternoon followed by the fireworks spectacular. The main ring will come to life with families filling all vantage points for a view of the action once again. There is something for everyone to enjoy at the Wingham Show.
Start Date:
08/03/2019
View more details
Wingham Beef Week
*** Latest event details are yet to be confirmed *** Wingham Beef Week has been running since 1987. Starting with the Junior Field Days on Monday and finishing with the Beef Barons Ball, there are parades and competitions held all week. With the support of their sponsors, local schools and the beef producers of the Manning Valley, they've put together a great program of events to get everyone involved in the festivities.
Start Date:
17/05/2019
View more details