The Nambucca Valley
Macksville Music Muster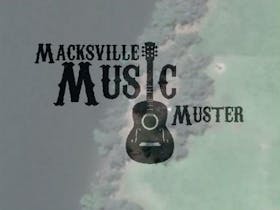 The Macksville Music Muster is a new addition to the national country music muster circuit, a well-established series of events that targets people who have a strong interest and love of country music. It is well placed to fit into this country music muster circuit considering the date and location. The Macksville Music Muster is a four day camping/caravanning event featuring concerts with established artists, and bush poets, less formal "walk -ups" with performances by fellow attendees and informal and impromptu camp fire jam sessions. The quality of performers on the program for the Friday and Saturday night concerts will also attract many others from the local community and visitors. The event location at the Macksville Showground is on the banks of the beautiful Nambucca River.
Start Date:
28/03/2019
View more details
Macksville Show 2019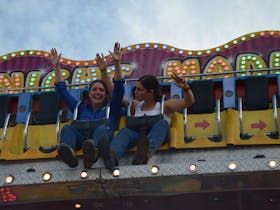 Come along to the 107th Annual Macksville Show. This annual event promotes agriculture, farming and many great organisations and activities in the Nambucca Valley. Come along this year and see all the exhibits. There will be horse events, cattle, poultry, pavilion displays, Young Farmers Challenge, Demolition Derby, Fireworks and the Rooftop Express.
Start Date:
03/05/2019
View more details