Newcastle
Anna Salleh and Guy Strazz: Afro Brazilian Jazz Moods (Newcastle)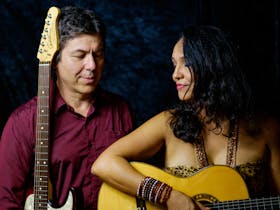 Experience Afro Brazilian jazz moods to die for - with two of this country's outstanding musicians, Anna Salleh and Guy Strazz. Beyond The Girl from Ipanema, come on a deeper journey into the heart of Brazilian music - bossa nova, samba, jazz and more Anna woos audiences with her vocal artistry and natural feel, while Guy's guitar sings with dazzling virtuosity and deep expression. With classics such as Berimbau and Chega de Saudade, virtuosic instrumentals and lovingly crafted original material such as the APRA-awarded Mandela, this is a fast-emerging and synergetic duo not to be missed. Guy is an award-winning guitarist, composer and recording artist, who is well known for his albums and collaborations with artists as diverse as Slava Grigoryan, Ashok Roy, Matt McMahon and Vince Jones. Anna performs both nationally and internationally has achieved great acclaim for her show 'Gorgeous Songs from Brazil and Beyond', which has featured some of Australia's best jazz and world musicians. Anna Salleh - vocals and guitar Guy Strazz - guitars www.sallehandstrazz.com
Start Date:
05/05/2018
View more details
Beyond the Barricade - Newcastle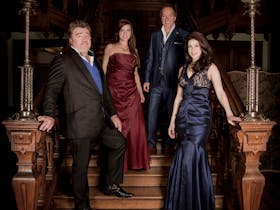 Enjoy the best-loved songs from the world's greatest West End and Broadway musicals in a glittering Concert. Starring past principal performers from Les Misérables in the West End and on tour, the blockbusting two-hour show features hit songs from The Phantom of the Opera, Evita, Wicked, Miss Saigon, West Side Story, Chicago, Crazy For You, Mamma Mia, and many others, climaxing with a spectacular finale from, of course, Les Misérables. The critically-acclaimed Beyond the Barricade has been delighting audiences throughout the UK and Europe for 16 years, from the Royal Albert Hall to the Cunard liners, and now heads to Australia for the first time. The former cast members of London's longest-running musical, Les Misérables include Andy Reiss, who has played numerous male roles including Jean Valjean; David Fawcett, who played Valjean; Katie Leeming who played the role of Eponine; and Poppy Tierney who played Cosette. They are joined by an ensemble of talented musicians to create an authentic live experience, capturing all the passions and orchestrations of the original shows.
Start Date:
29/06/2018
View more details
Hunter Street Organic Markets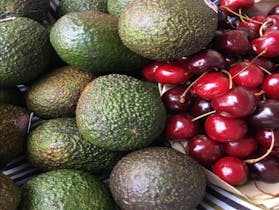 Your organic fix from Thursday to Saturday every week, is at the Hunter Street Organic Markets. Organic and certified fruit and vegetables, amazing flowers, local arts and crafts, free range produce, grass fed beef, sweets for the sweet, and the ever faithful show why Novocastrians are a true symbol of Aussie mateship. You will find a varied selection of stalls on different days, including organic fruit and vegetables, fashion, jewellery, Faye's yummy cakes, strawberries, eggs, flowers, toys, and hot food. Public transport is available.
Start Date:
11/05/2017
View more details
Newcastle Music Festival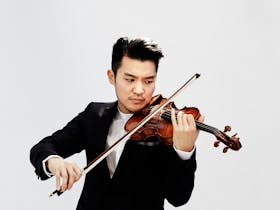 The Newcastle Music Festival is held annually in Newcastle, NSW. This year's festival is set over 18 days and nights during August. Check the website for full details. Performers include Tamara Anna Cislowska (pianist), Deborah Humble (mezzo soprano), Elena Xanthoudakis (soprano), Omega Ensemble, Sally Walker (flute) and the Australian Haydn Ensemble. The Festival welcomes violinist Ray Chen, with Julien Quentin, presented in association with Musica Viva Australia. A special highlight is a performance of Madame Butterfly by Opera Australia. Newcastle based performers include Christ Church Camerata, Newcastle Youth Orchestra, Christopher Allan (baritone), Erin Sweetman (piano), David Banney (conductor), Ian Cook (conductor), Chris Duncan (Scottish fiddle player) and Catherine Strutt (pianist), Andrew Chubb (pianist) and Peter Guy (organ). The Music Teachers' Association piano competitions for the Nan Price Memorial Scholarship and the Joyce Blewitt Award are judged during the Festival. Great jazz and light music artists perform this year: Elena Andrews with the Terrence Koo Trio, Heather Price and Dungeon Big Band; Sharny Russell and quartet; tenor Brad Cooper with Michael Curtain (piano) and Michael Lampard (baritone) with Ross Fiddes (piano). Stunning accommodation and eateries are just a few minutes from Festival venues. Make August your music month in Newcastle.
Start Date:
02/08/2018
View more details
Nudie Australian Boardriders Battle National Final
*** Latest event details are yet to be confirmed *** The nudie Australian Boardriders Battle is the country's biggest grassroots, boardriders event series with AUD150,000 in cash and prizes. The nudie Australian Boardriders Battle is officially sanctioned by the World Surf League (WSL), which allows Australian WSL Championship Tour surfers (men and women) the opportunity to represent their local boardriders club at respective state qualifying events and the national final.   It involves more than 60 of Australia's best boardriders clubs in eight state qualifying rounds and culminates in a large scale National Final for 24 clubs where one club will be crowned Australian Champions.
Start Date:
16/02/2019
View more details
Port to Port MTB
Celebrating its fifth year anniversary, Port to Port MTB is a four day mountain bike stage race in NSW. It's full of epic trails through forests, wine country, hinterland, coastline and mountain bike parks and all washed down with excellent local wine, craft beer and tasty bites. Discover The Hunter Valley and Newcastle's awesome trails and single track with new terrain and scenery every day. Choose to ride all four days or just the weekend stages. Go hard or cruise along and enjoy the ride, with the right amount of challenge for weekend warriors and experienced riders. Hosted in the spectacular Newcastle region – there's plenty of time to enjoy the ride on and off the bike. What are you waiting for? Grab your family, grab your mates and let the good times roll! Register today on the website.
Start Date:
24/05/2018
View more details
Sparke Helmore Newcastle City Triathlon
The 25th annual Sparke Helmore Newcastle City Triathlon is on again. The event will be staged from the Queens Wharf area on Newcastle Harbour, one of the most picturesque courses in Australia. Offering Olympic/Standard, Sprint and Corporate/Enticer distance triathlons, the event has a course to suit all levels of fitness, from novice to elite. They look forward to seeing you in Newcastle. Strict race limits apply! Enter soon so you don't miss out.
Start Date:
24/02/2019
View more details
Summer Run 10 Kilometre Series (City): Race Two of Three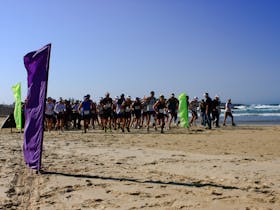 *** Latest event details are yet to be confirmed *** Summer Run is a three race 10 kilometre series in the Hunter Region of NSW, Australia. The events will feature three iconic venues in the Hunter, namely Morpeth near Maitland, Carrington next to The City of Newcastle and Newcastle Harbour, and also Nelson Bay in Port Stephens. The events will be mostly flat and fast, 10 kilometre courses staged over the Summer. The events will be held early to beat the heat and will feature individual and series prizes and a great atmosphere. Race entry numbers will be limited in the first year to manage course crowding.
Start Date:
03/02/2019
View more details
Surfest Newcastle Australia
*** Latest event details are yet to be confirmed *** Surfest Newcastle Australia is Australia's biggest festival of surfing and provides a wide array of action in and out of the water for locals and visitors. The festival sees 11 different surfing events with more than 800 competitors launching in the Newcastle, Lake Macquarie and Port Stephens local government areas. Entry to all events is free.
Start Date:
16/02/2019
View more details
The Olive Tree Market
The Olive Tree Market is Newcastle and the Hunter's Leading Contemporary Art and Design Market held on a monthly basis in the heart of Newcastle's cultural precinct . Founded in 2008 Olive Tree has been instrumental in the renaissance of the thriving creative scene in Newcastle. The Olive Tree Market is the perfect place for those who place value on beautifully designed, well made, locally produced handmade goods with a strong emphasis on ethical production and sustainability. Meet the makers, discover a curated line-up of the best local and Australian design, sample delicious gourmet artisan food and take in the festival atmosphere of this bustling event. Visitors can shop eat, drink, enjoy live music, and shop some more!
Start Date:
03/03/2018
View more details
This is Not Art
This Is Not Art - known to friends as TiNA - is a national contemporary arts festival with a focus on independent, emerging and experimental arts practices. Celebrating Newcastle as a creative city, the festival takes place annually over the October long weekend. Since 1998 thousands of people have gathered in Newcastle's CBD each year to share ideas, test work, and meet like-minded creatives and potential collaborators. The festival is made up of approximately 150 events, ranging from panel discussions to hands-on workshops, performances to parties. It provides a space for artists, performers, writers, thinkers, theatre-makers, dancers, and tech-heads to gather, play, share ideas and innovate. Most events are free and many invite audience participation. A number of programming streams converge under the umbrella of the TiNA festival. This year co-presenters include the National Young Writers Festival, Critical Animals and Crack Theatre Festival.
Start Date:
27/09/2018
View more details