Newcastle
2016 Newkulele Festival
The third Bi-Annual Newcastle Ukulele Festival featuring international and local ukulele performances, workshops, market and feature concerts the Newkulele Festival is a must visit for all music lovers!
Start Date:
21/10/2016
View more details
Arj Barker: Organic (Newcastle Civic Theatre)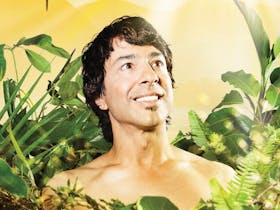 As always, he starts with the finest free-range topics, nurtures them until they're brimming with wholesome hilarity, and ready for the tellin'. Remember, his cruelty-free jokes are always tested on animals, and 100% goat-approved by the time you hear them. That's quality you can trust. *May contain traces of nuts. Arj Barker is arguably Australia's favourite American comedian. In recent years, he has spent more time in this country than his own and has come to understand the culture perhaps better than Australians understand it themselves. His stand-up is both insightful and pointed, like a mind-reading thumb tack, if there was one of those.
Start Date:
09/09/2017
View more details
Eastern University Games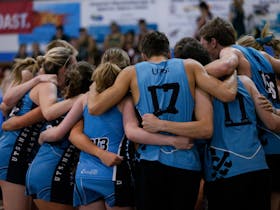 The Eastern University Games (EUG) is the largest of the three regional games held annually in July by Australian University Sport (AUS). In order to qualify and earn their right to compete at the Australian University Games, university teams compete at one of three regional University Games events. The games promote and increase student participation in competitive sport activities, whilst building leadership skills and a healthy balance of sport and education, with all competitors currently enrolled as eligible university or TAFE students aged 18 to 26 years.
Start Date:
02/07/2017
View more details
Hunt and Gather Markets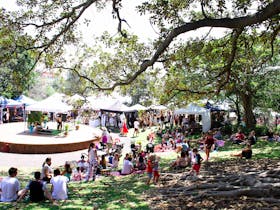 They love to shop. They love the thrill of the hunt. They love discovering new things. They love meeting new people. They love live music. They love design. They love local. They love meeting the talent behind the creation. They love really good food. They love the sun, the beach and laying in the shade of big ol' trees... Hunt&Gather is a monthly event that showcases the work of designers, artists, musicians, collectors and food lovers from Newcastle and beyond. Newcastle East is bursting with creative talent and Pacific Park has given Hunt&Gather a beautiful home under big old fig trees, nestled between the natural beauty of Newcastle Beach and the richness and diversity of Hunter street. A marketplace to set up shop, and to spend the day in good company with great music, good food, in a supportive, fun and friendly atmosphere.
Start Date:
17/09/2016
View more details
Intimate Mozart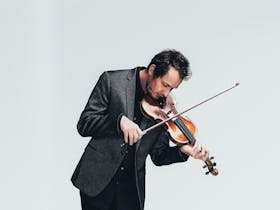 Schumann String Quartet No.3 in A major. Mozart Piano Concerto No.13 in C major. Schumann Piano Quintet in E-flat major. Richard Tognetti Director and Violin. Kristian Bezuidenhout Piano. Born in South Africa, raised in Australia, educated in the US and now a resident of the UK, pianist Kristian Bezuidenhout is one of the world's leading performers of Mozart. Since 2009, he has been recording the complete keyboard music of Mozart. As a performer, Mozart's own performances as a pianist stunned Viennese concertgoers and paved the way for the likes of Beethoven and the Romantics to follow. Alongside Richard Tognetti and an intimate ACO ensemble, Kristian takes on Mozart's Piano Concerto No.13. Mozart himself wrote that this concerto could be "performed with full orchestra … or merely a quattro", which is how it will be presented here. Schumann's String Quartet and Piano Quintet, both written in 1842 (his year of chamber music and not long after he married his beloved Clara), complete the program. Fresh, buoyant and inventive, these two magnificent works have been called "the most perfect of all the products of his genius."
Start Date:
24/06/2017
View more details
Newcastle Writers Festival
The Newcastle Writers Festival celebrates national and regional literary talent over three days each April. More than 100 writers and thinkers participate in 70 sessions - half of which are free - that include panel discussions, readings, book launches and one-on-one interviews. Previous guests include Tim Flannery, Stan Grant, Charlotte Wood, David Marr and Hugh Mackay. The Festival is held in the Civic cultural precinct, which includes Newcastle Art Gallery and Newcastle Museum. It is close to the city's bars, cafes and restaurants. Guest writers praise the friendly audiences and dedicated team of volunteers. The Newcastle Writers Festival celebrates its sixth anniversary in 2018.
Start Date:
07/04/2017
View more details
NewRun - Newcastle's Festival of Running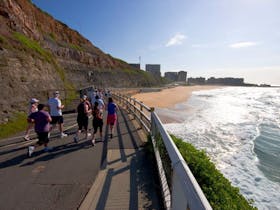 As one of Australia's leading regional running events, NewRun is staged in the most iconic venues in Newcastle and offers plenty of opportunity to test your fitness around this beautiful coastal city. The event is proud to partner with local organisations including Surf Life Saving Clubs, and other running, sport and service clubs. Whether you are an elite runner looking for a new personal best or just a novice runner looking for a fitness goal, this festival of health and fitness in Newcastle has an event for you.
Start Date:
02/04/2017
View more details
Nudie Australian Boardriders Battle: Newcastle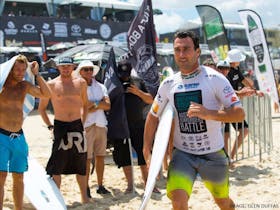 *** Latest event details are yet to be confirmed *** The Nudie Australian Boardriders Battle is the country's biggest grassroots, boardriders event series with AUD160,000 in cash and prizes. It will involve more than 100 of Australia's best boardriders clubs in eight State qualifying rounds and culminate in a two-day, national final for 24 clubs.
Start Date:
17/02/2018
View more details
Port to Port Mountain Race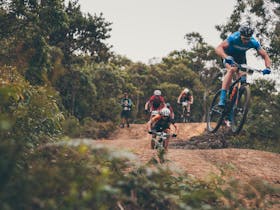 The Port to Port MTB is an annual four day MTB stage race across the iconic local scenery of Newcastle, Port Stephens and the Hunter region. The race is designed to be fun and challenging for riders of all levels, from recreational to competitive. Port to Port MTB will be a brilliant event and they look forward to attracting a strong field of riders of all standards to the Port to Port MTB in May 2017.
Start Date:
25/05/2017
View more details
Surfest
*** Latest event details are yet to be confirmed *** Surfest is the largest surfing festival in Australia. The best professional male and female surfers in the world travel to Newcastle, NSW to compete for the much cherished Mark Richards 'MR' trophy on Merewether Beach, Newcastle. Surfest is also very proud to support the growth of Pro Junior surfing in Australia.
Start Date:
12/02/2018
View more details
The Olive Tree Market
The Olive Tree Market is Newcastle and the Hunter's Leading Contemporary Art and Design Market held on a monthly basis in the heart of Newcastle's cultural precinct . Founded in 2008 Olive Tree has been instrumental in the renaissance of the thriving creative scene in Newcastle. The Olive Tree Market is the perfect place for those who place value on beautifully designed, well made, locally produced handmade goods with a strong emphasis on ethical production and sustainability. Meet the makers, discover a curated line-up of the best local and Australian design, sample delicious gourmet artisan food and take in the festival atmosphere of this bustling event. Visitors can shop eat, drink, enjoy live music, and shop some more!
Start Date:
09/07/2016
View more details
The Song Company presents Forward and Bach: Newcastle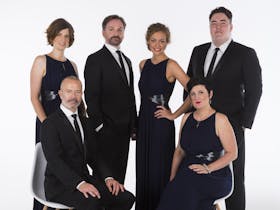 The answer is this year's Forward and Bach – a program of three Bach motets interspersed with five new Australian settings of Martin Luther's chorale melodies, and recent completions from The Orgelbüchlein Project. A chance to hear Johann Sebastian Bach weaving the great chorale tune Jesu, meine Freude by Wittenberg student and composer Johann Crüger through his motet of the same name, as well as Australian composers Matthew Hindson, Paul Stanhope, Ella Macens, Brett McKern, and Andrew Batt-Rawden's brand-new musical responses to Luther's own chorales from the late 1520s: Ein feste Burg ist unser Gott, Aus tiefer Not schrei ich zu dir, and Nun komm, der Heiden Heiland.
Start Date:
15/06/2017
View more details
This is Not Art
This Is Not Art - known to friends as TiNA - is a free annual festival of experimental and emerging arts that has happened in Newcastle, Australia since 1998. Each year, thousands of people gather in Newcastle's CBD over the October long weekend to share ideas, test work, and meet like-minded creatives and potential collaborators. The festival is made up of over one hundred and fifty smaller events, from panel discussions to hands-on workshops, performances to parties. It provides a space for artists, performers, writers, thinkers, theatre-makers, dancers, and tech-heads to gather, play, share ideas and innovate. A number of programming streams converge under the umbrella of the TiNA festival. This year, they welcome back the National Young Writers Festival, Critical Animals and Crack Theatre Festival. These diverse and ever-changing presenting partners make TiNA unique in its multidisciplinary structure, operating across text, visual art, theatre, music, performance and critical thought.
Start Date:
28/09/2017
View more details