Port Stephens
Sail Port Stephens
Sail Port Stephens is an annual yachting regatta held in the pristine waterways of the Port Stephens Marine Park, with the regatta centre hosted at d'Albora Marina Nelson Bay. The regatta offers great sailing for all classes of boats plus a vibrant social and entertainment program. It's family friendly, affordable and fun! You can drive to Port Stephens from Sydney in less than three hours. Alternatively, fly from Melbourne or Queensland direct to Newcastle Airport. There's a wide range of accommodation available to suit any budget.
Start Date:
08/04/2019
View more details
Port Stephens Triathlon Festival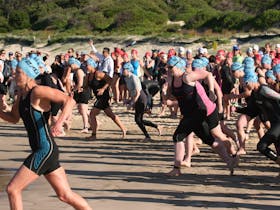 Just a quick trip up the coast from Sydney, Port Stephens offers athletes a brilliant weekend destination and the bonus of a completely closed bike course. Get ready for some great racing action with Standard, Sprint, Super Sprint (Enticer) and Buddy Up events. Also calling all Super Heroes near and far! The battle this year will be fierce - let's see if any Superhero has the powers to rise above the TO's penalty box! Will it be Invisible Women; The Hulk; Batman; Batgirl; Thor; Xena Warrior Princess; Wonder Women; Superman; Buzz Lightyear or perhaps another dark force, just waiting to reveal their powers across the finish line? Enter now in the Port Stephens Super Sprint (Enticer) event and select the Superheroes category and may the force be with you! This is free for all participants who have paid in another event on the day- Standard or Sprint. Port Stephens is also the last race of the Triseries and final points are available for the pointscore.
Start Date:
18/05/2019
View more details
Step Back into King Street Heritage Festival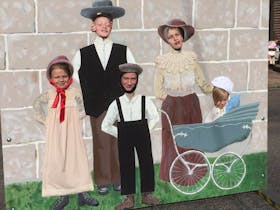 Step back in time and embrace the past. King Street, the original main street of Raymond Terrace in its heyday as a river port. is closed to traffic for the day so you can enjoy old fashioned activities, listen to acoustic music, marching bands, Morris Dancers, Irish dancers. Take part in simple old fashioned games for all ages. Dress up vintage and join the Best Hat or Bonnet parade, or enter the Market Place Majestic Beard competition. Also a Market Place Best Dressed Vintage Child. Local history groups will display information about the early days in the Lower Hunter and a display about serving in WW I. Relax and slow down to a simpler pace of life and try out knucklebones, quoits, writing with quills, bamboo pole fishing all for free. Food and stalls selling traditional wares are available.
Start Date:
18/05/2019
View more details
Port Stephens Toyota Bluewater Country Music Festival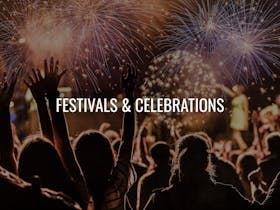 Bringing Country to the Coast, this June Long Weekend, the Festival combines top Australian music with great food and hospitality from over 15 venues in Port Stephens. With a range of entertainment including Adam Eckersley and Brooke McClymont, Adam Brand, Adam Harvey, family activities, line dancing and a number of other top name performers, there really is something for everyone!
Start Date:
07/06/2019
View more details
Jason Owen at Broughtons at the Bay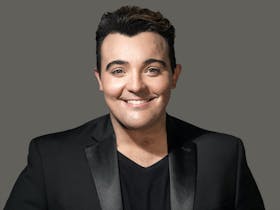 Charismatic country boy Jason Owen is bringing his high energy show to the Bluewater Country Music Festival.     The chart-topping music artist will perform a selection of fan favourites, mixed-in with songs from his back catalogue during the Broughtons at the Bay event on Saturday, June 8 at 6pm. Bursting onto the Australian music scene in 2012 as runner-up of X Factor Australia, Jason launched his debut album, Life Is A Highway, which debuted at number one on the ARIA Country Albums Chart and number five on the Australian National ARIA Chart.    Jason has since released three more albums, including Friday Night which contains his first original hits, including Damn Right. The successful album also celebrates his First Nations background and features Australia's most iconic female Indigenous entertainer Christine Anu on the title track, Proud.    His most recent album, Jason Owen Sings John Denver: The 20th Anniversary, is a labour of love which pays tribute to his Pop and the legendary American singer-songwriter, John Denver.
Start Date:
08/06/2019
View more details
Choirboys Shoal Bay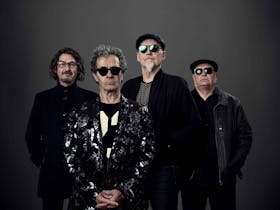 Choirboys authentic pub rock icons, have given you a swag of enduring Australian pub rock anthems such as Run To Paradise, Boys Will Be Boys, Never Gonna Die and more. The lads have embarked on a new venture to bring you the six pack of classic hits. Creedence Clearwater Revival recorded and performed in their own inimitable style. This first six-pack is a salute to six of the best songs from Creedence Clearwater Revival. Not only have Choirboys recorded these hits but they have decided to take them to a small number of selected venues for the full live experience - loud sweat driven, gritty and in your face!
Start Date:
22/06/2019
View more details
Love Sea Food Tastes Port Stephens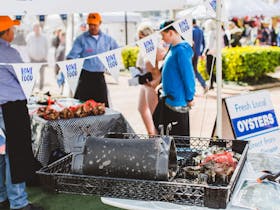 The renowned Port Stephens events, Love Sea Food and Tastes of the Bay, have joined in 2019 to create one of the biggest events on the winter calendar. When it comes to seafood in Port Stephens both residents and visitors alike are spoilt for choice. From fish, prawns and oysters to crabs, lobsters, and shellfish the mouth-watering quality and range of seafood is unique to this region. This August they will celebrate their coastal cuisine with a Gala Dinner, Seafood Lunch and Dinner specials, cooking classes and the finale event of the month-long celebration, the Love Sea Food Tastes Port Stephens festival weekend.
Start Date:
01/08/2019
View more details
Three day Photography Tour Birubi Beach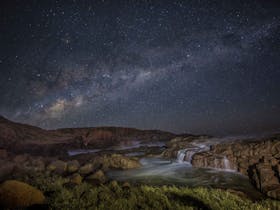 Get back to nature on a three-day photography tour with professional photographer Alfonso Calero this winter. On this photography getaway you will visit Birubi Beach, a beautiful beach near Anna Bay village in Port Stephens. From Thursday night to Saturday morning, under Alfonso's guidance, you will shoot astrophotography, seascapes and sand dunes at various locations along the coastline. During the tour you will spend a few hours per day walking on uneven surfaces so a moderate level of fitness is recommended. The workshop includes a total of 15 hours of photography direction. This includes: Day One - 2.5 hours shooting sunset/astrophotography Day Two - 2.5 hours shooting dawn/sunrise Day Two - 2.5 hours editing photos after breakfast Day Two - 2.5 shooting sunset/astrophotography Day Three - 2.5 hours shooting dawn/sunrise Day Three - 2.5 hours editing photos after breakfast See more details at the booking link
Start Date:
01/08/2019
View more details
Tomaree Trail Run Festival
The Tomaree Trail Run Festival is hosted in conjunction with the TreX Cross Triathlon Series which together make up an action packed weekend of off road events for the entire family. Taking in some of the most spectacular coastal, beach and bushland trails this all new trail run festival is set to delight, challenge and inspire trail runners of all ages and abilities. Based in Fingal Bay the courses challenge runners with a diverse array of terrain and scenery, from the beauty of Tomaree National Park, to the expansive coastal views from the Tomaree coastal trail, to the challenge of the Samurai Dunes, to a rocky coastal section to the awe inspiring white sandy beaches of Fingal Bay, this course offers every type of trail run experience in the one spectacular and iconic location. So whether you're a hard core trail runner, a weekend warrior, someone who just loves getting in to the outdoors, or a family and kids, there's something for everyone.
Start Date:
22/09/2019
View more details
Karuah Oyster and Timber Festival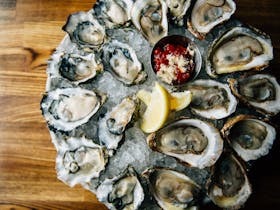 *** Latest event details are yet to be confirmed *** The Karuah Oyster and Timber Festival will also include a car display, live performances and entertainment, markets and food stalls with a children's activity tent. Love oysters? Well you can compete in the annual oyster eating competition. Close to 180 people went into the draw for the competition last year. In heats of five people, competitors down a dozen oysters. The person with the fastest time goes into the final where they eat two dozen oysters. The person with the fastest time wins. Another big aspect of the festival is the woodchopping. More than 30 people took part in the woodchopping last year. The first woodchopping event of the day will be held at 10am. There will also be the great Karuah River Duck Race. Sponsor a duck and at a certain time during the day about 300 ducks are tipped off the Karuah Bridge. The first numbered duck to float across the finish line about 200 metres down the river wins.
Start Date:
19/10/2019
View more details
The Animals Australian Tour Shoal Bay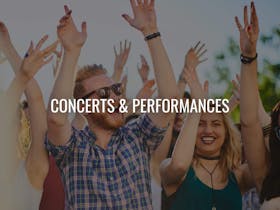 The Animals return this November bringing with them more than 50 years of iconic rhythm and blues rock. Founding member and drummer John Steel will be joined by Mick Gallagher, the bands original keyboardist, Danny Handley on guitar and vocals and Roberto Ruiz on bass and vocals, as they perform all the classic hits. 'We Gotta Get Out Of This Place', Don't Let Me Be Misunderstood', 'Boom Boom', 'It's My Life', 'The House Of The Rising Sun', 'I Put A Spell On You', 'Bring It On Home To Me' and more.
Start Date:
13/11/2019
View more details
Club Marine Trailer Boat Fishing Tournament
First held in 1994, the annual Trailer Boat Fishing Tournament is held at Port Stephens just outside peak holiday periods. This is a fishing tournament for small boat anglers of all ages and skill levels with a strong focus on family groups. Seeing three generations enjoying a weekend away at magical Port Stephens is not uncommon. The Trailer Boat Fishing Tournament is primarily for people who have never previously entered a fishing tournament (around 50 per cent each year). The format remains deliberately aimed at family groups and the Junior contingent is always strong and keenly contested. It is very easy to enter and enjoy with 14 eligible species and loads of lucky draw prizes to be won. You do not need to be a fishing club member. Despite the high angler numbers over the three days, there are very few (under 200) fish weighed in each year, with many of these released back into Port Stephens during and after the event. This means that the Tournament is always welcome in the area because of its minimal impact on local fish stocks.
Start Date:
03/04/2020
View more details