The Camden Haven
Back to Bonny's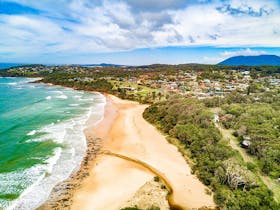 The weekend is a whole-of-community celebration of Bonny Hills – past, present and future. Locals, visitors, businesses and community groups are invited to share and celebrate their special history and place in the Bonny Hills community throughout the events of the weekend which links with the bicentennial anniversary of the arrival of John Oxley. The weekend begins on the Friday night with a free outdoor movie at Rainbow Beach from 6pm, so grab a picnic rug and some of the delicious local food the area offers and relax down by the beach under the moonlight. On Saturday 29 September event highlights include an official welcoming ceremony, games and entertainment for children, market stalls showcasing local businesses, craft, produce, and music, demonstrations and dance performances. Historical exhibits will be on show from 5pm Friday in the Surf Club and will displayed throughout the weekend with a collection of photographs, artwork and memorabilia. The day will then conclude by a Back to Bonny's dinner at the Surf Club hosted by local resident and ABC presenter Fiona Wiley. On Sunday 30 September, head out and explore everything local region has to offer – cafes, wineries, shops, beaches, bushwalks and lookouts.
Start Date:
28/09/2018
View more details
Camden Haven Show
The Camden Haven Show holds a special place in the hearts of the people of Kendall and the surrounding districts, having maintained its rural charm and agricultural focus. Events and exhibitions include: horses and cattle, poultry, flowers, fruit and vegetables, baby show, stalls, dog show, showgirls, art exhibition, chainsaw racers, photography, tractor display, Camden Haven Concert Band, rides and amusements and wood chopping.
Start Date:
13/10/2018
View more details
Ekam Yoga Festival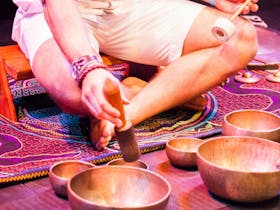 Enjoy a weekend of yoga, music events, natural health talks, community activities and a Sustainable Health and Living Expo at Ekam Yoga Festival. This is an annual, regional event for yoga enthusiasts young and old, people interested in healthy living and natural health. Learn, be inspired, connect, relax, deepen your experience of yoga.
Start Date:
15/09/2018
View more details
Hammer Endurance MTB Series
The Hammer Endurance Series, hosting four, five -hour MTB events on each months second weekend during the winter. ​Solo and Team rider locations within one hour drive from Port Macquarie.
Start Date:
08/04/2018
View more details
Hannam Vale Open Garden Day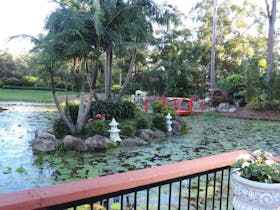 Hannam Vale Open Garden Day will have a collection of private country gardens open for you to visit at your leisure. On the recreation reserve in the heart of Hannam Vale you can collect your program, those under 16 are free. This will give you access to all the gardens. Before setting off to view the gardens you can enjoy a breakfast or morning tea on the delightful bushland reserve. Their well-loved café has coffee, tea and heaps of yummy homemade cakes and slices and will get your blood sugar levels up for a day of nostalgic wanderings. Come back after viewing the gardens to a enjoy a satisfying luncheon whether its barbecue, sandwiches, soups or more. There will be a variety of market stalls for you for wander through as well.
Start Date:
21/10/2018
View more details
Kendall National Violin Competition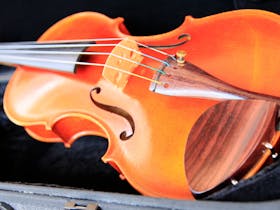 *** Latest event details are yet to be confirmed *** One of the most exciting events on the Australian music calendar is the annual Kendall National Violin Competition. The competition's history dates from 1999 when renowned Australian luthier Graham Caldersmith made the generous offer to donate a concert violin each year as a prize. Young violinists (maximum age 23 on 1 January) who are citizens or residents of Australia are invited to compete for this fine instrument which is made from Australian timbers. Many of the approximately 150 young violinists who have competed to date, particularly past winners and finalists, have gone on to major achievements in Australia and overseas. The competition is administered by a small committee of volunteers under the Artistic Directorship of Violinist Goetz Richter, Associate Professor of Violin at the Conservatorium of Sydney. Since 2004, semi-finals have been held as public performances in Sydney. The final is always held in Kendall, the home of the competition.
Start Date:
22/02/2019
View more details
King of the Mountain
The King of the Mountain is a five kilometre 'fun' run to the summit of Laurieton's North Brother Mountain. The event, conducted by the Camden Haven Surf Club, continues to grow and attracts runners from around the state. The course follows the road to the summit and climbs 450 metres over the five kilometre duration. The event is open to all levels of fitness and teams are welcome. Prizes are awarded for King and Queen of the Mountain, junior entries, team entries and participation.
Start Date:
19/08/2018
View more details
Laurieton Riverwalk Market
Enjoy a bite to eat by the riverside, or get your kitchen in order with a range of fresh produce and gourmet foods to take home. With an extensive range of toys, clothes, fashion, plants, candles, perfumes, fishing gear, furniture and so much more you will love your day out at the Market. The Laurieton Riverwalk Markets are held every third Sunday of each month with an extra Market in January. They are held at the Bruce Porter Reserve in Laurieton. Tourists and locals alike have a great day at the Laurieton Riverwalk Markets. There is something for everyone! The Camden Haven Chamber has conducted the Laurieton Riverwalk Markets for over 15 years.
Start Date:
19/11/2017
View more details
Port Macquarie MTB and Trail Running Festival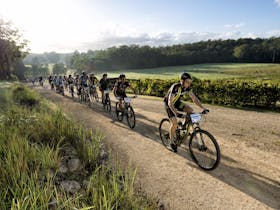 Annual Port Macquarie MTB and Trail Running Festival. This event will be held over two day at two different locations in the bush surrounding Port Macquarie. Each day will have both a mountain biking and trail running event. A two day MTB stage race. The mountain biking events will gain points over the two events with both the female and male winners being crowned as the Port Macquarie MTB Festival Champions. The event will consist of a Olympic distance cross country race on the Saturday around a five kilometre course and the Bago Bluff 50 kilometre marathon on Sunday. The trail running events will be run independently of each other with a choice of a five kilometre or ten kilometre run around a five kilometre course on Saturday. You can also run a Half Marathon 21.1 kilometre on Sunday. If you're keen you may run both days.
Start Date:
25/08/2018
View more details
Port Macquarie MTB Festival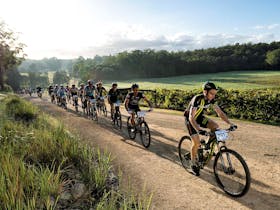 Ride Port and challenge yourself! The team at 'Trail Terra' present the inaugural Port MTB Festival - a new series of events for mountainbike competitors, featuring an XCO at the Urban MTB Park on the Saturday, and an XCM event at Bago Vineyard on the Sunday. Competitions over a variety of distances and age groups will be run through both purpose built single track and rough, rocky MTB style fire roads atop the stunning Bago Bluff. Challenging and inspiring. Bring your riding buddies and your family and have a great weekend in the beautiful Port Macquarie Region.
Start Date:
18/08/2018
View more details
Slice of Haven Festival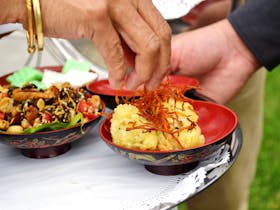 The Slice of Haven Food, Wine and Beer Festival has become a leading gourmet lifestyle event on the Mid North Coast social calendar, attracting tens of thousands of people to the Camden Haven region. Each year organisers of the event challenge stallholders to use locally-grown key ingredients, embrace the event's vibe of indulgence and get creatively quirky to meet the yearly theme. Entry is by donation which goes towards the Camden Haven SES, Camden Haven Surf Life Saving Club and volunteer organisations who help make Slice of Haven happen. Please: No pets
Start Date:
26/05/2019
View more details
The Melbourne Rebetiko Ensemble: Live Tribute to Poly Panou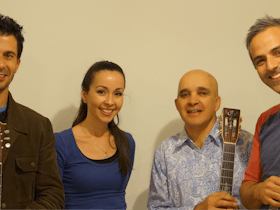 Following a sell-out performance in 2017, The Melbourne Rebetiko Ensemble returns to Kew Court House to pay tribute to the irreplaceable Poly Panou. Described as the "grand diva of popular Greek music" the unique and stylish songs of Poly Panou provided the soundtrack for a generation. Discovered at an early age by Grigoris Bithikotsis, by the late 1950s Poly Panou was working with famous composers such as Vasilis Tsitsanis, Manolis Hiotis, Giorgos Mitsakis and Yiannis Papaioannou. By age 26 she owned her own recording company. This performance features some of Melbourne's notable Greek musicians: Stavrina Dimitriou, Dean Georgalas, Con Kalamaras and Achilleas Yiangoulli. Highlighting the songs and stories of a unique artist loved by generations, this will be a joyous evening celebrating music and life.
Start Date:
23/06/2018
View more details
Victoria Chorale – Carmina Burana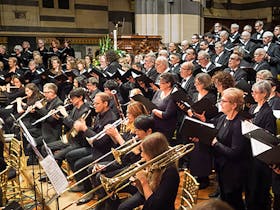 This innovative arrangement of Carl Orff's dramatic Carmina Burana for two pianos and five percussionists will be a stunning performance. A concert not to be missed with conductor Mario Dobernig, himself a brilliant percussionist, and fabulous soloists Cristina Russo, Jiancheng Ding and Peter Tregear. The performance will be held at James Tatoulis Auditorium on Saturday 23 June.
Start Date:
23/06/2018
View more details
Women Like Us Comedy: Laurieton Services Club
Women Like Us comedians Mandy Nolan and Ellen Briggs are different from other comedians, they're women, they're mothers, they're middle aged and they're country girls. With more than 60 sold out shows and packed houses at Melbourne International Comedy Festival, Sydney Comedy Festival's Enmore Theatre, Adelaide Fringe and Perth Festival, and constant touring to country halls, pubs, clubs and theatres around Australia. Described as a 'two Tena pad show'. These are untold, laugh out loud, women's stories. Few sacred cows remain unmilked by these two small town Showgirls, with seven children, four husbands and thirty five years stage time between them, their material is hilarious first hand account of parenting, beauty industry, getting older, getting fatter, strange surgeries, weird television shows, obsessions, frustrations and most importantly - who unpacks the dishwasher. Mandy Nolan, a columnist for the Byron Shire Echo, and writes for Mamamia, with appearances on ABC's Q and A, SBS's Mums The Word and About Women and is a corporate and club performer nation wide. Ellen Briggs, a national Finalist for RAW comedy and winner of Foxtel Comedy Channel's Be A Comedian.
Start Date:
13/07/2018
View more details