The Camden Haven
Aussie Endurance Mountain Bike Championships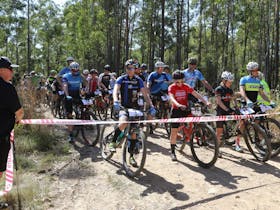 Everyone can take part in the event from beginners through to the competitive rider. The aim is to complete as many laps in the race time period as you can, either as a solo rider or in a team of friends or work-mates depending on the category you enter. You can do one lap then change over to your next rider or do several before changing over to your next rider, it is up to you and your team in the team relay category. You can go as hard and fast as you like or take it at a slow relaxed pace and stop and start as often as you like in both the teams and solo categories. It's all up to you.
Start Date:
03/08/2019
View more details
Bonny Hills Artists Easter Exhibition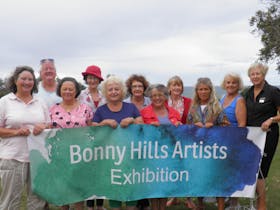 Twelve Bonny Hills artists have grouped together to run an annual Easter exhibition at Wauchope Bonny Hills Surf Lifesavings Club. All of these artists have met through their art and are members of the Hastings Valley Fine Arts Society. Many of these artists are award winning and have exhibited at the Glass House and The Long Point Art Gallery. There will be an eclectic mix in many mediums on a range of subjects such as seascapes, landscapes, local scenes, animals and portraits. The artists are; Brian Barker, Caroline Baker, Rita Carosi, Karen Cornish, Alison Lockley, Linda Lockyer, Terri Maddock, Julie Mills, Debbie Sarkoezy, Lyn Thomas and Jan Wilson. The exhibition will run over over a week starting between April 21-28. The opening on Sunday will run from 3pm to 7pm with music and drinks available to purchase from the bar. Monday to Thursday and Saturday: 10am to 4pm Friday: 10am to 9pm Final Sunday: 10am to 7pm Twenty percent commission is donated to the Wauchope Bonny Hills Surf Lifesavings Club. A gold coin entry fee is appreciated to go towards running costs.
Start Date:
21/04/2019
View more details
Hannam Vale Open Gardens Day
Open from 10am till 4pm there is a great selection of private country gardens for you to peruse at your leisure. Nestled in the Stewarts River valley in the heart of the Three Brother region, Hannam Vale offers you a delightful day from cottage gardens to woodland gardens. A specialty cafe, barbecue lunch, tasty sandwiches and lots more will be available at the Reserve along with market stalls selling a great variety of quality goods.
Start Date:
21/10/2018
View more details
Laurieton Riverwalk Market
Enjoy a bite to eat by the riverside, or get your kitchen in order with a range of fresh produce and gourmet foods to take home. With an extensive range of toys, clothes, fashion, plants, candles, perfumes, fishing gear, furniture and so much more you will love your day out at the Market. The Laurieton Riverwalk Markets are held every third Sunday of each month with an extra Market in January. They are held at the Bruce Porter Reserve in Laurieton. Tourists and locals alike have a great day at the Laurieton Riverwalk Markets. There is something for everyone! The Camden Haven Chamber has conducted the Laurieton Riverwalk Markets for over 20 years.
Start Date:
21/10/2018
View more details
MTBA National Championships | Solo 24 Hour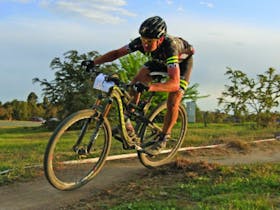 Mountain Bike Australia in conjunction with Trail Terra are pleased to present the 2019 Solo 24 Hour National Championships. A test of endurance, Australia's best mountain bikers will battle it out for the title of National Champion, completing as many laps of the course as they can over 24 gruelling hours.
Start Date:
03/08/2019
View more details
Port Macquarie MTB Festival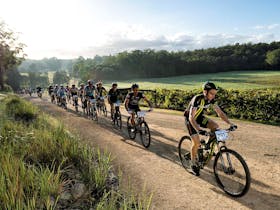 Ride Port and challenge yourself! The team at 'Trail Terra' present the inaugural Port MTB Festival - a new series of events for mountainbike competitors, featuring an XCO at the Urban MTB Park on the Saturday, and an XCM event at Bago Vineyard on the Sunday. Competitions over a variety of distances and age groups will be run through both purpose built single track and rough, rocky MTB style fire roads atop the stunning Bago Bluff. Challenging and inspiring. Bring your riding buddies and your family and have a great weekend in the beautiful Port Macquarie Region.
Start Date:
31/08/2019
View more details
Port Macquarie Trail Festival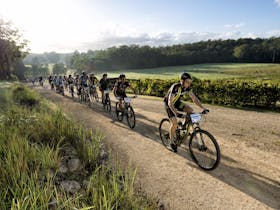 Annual Port Macquarie MTB and Trail Running Festival. This event will be held over two day at two different locations in the bush surrounding Port Macquarie. Each day will have both a mountain biking and trail running event. A two day MTB stage race. The mountain biking events will gain points over the two events with both the female and male winners being crowned as the Port Macquarie MTB Festival Champions. The event will consist of a Olympic distance cross country race on the Saturday around a five kilometre course and the Bago Bluff 50 kilometre marathon on Sunday. The trail running events will be run independently of each other with a choice of a five kilometre or ten kilometre run around a five kilometre course on Saturday. You can also run a Half Marathon 21.1 kilometre on Sunday. If you're keen you may run both days.
Start Date:
31/08/2019
View more details
Sara Storer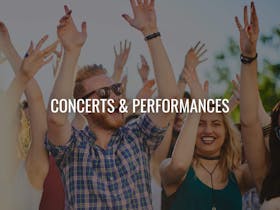 One of Australia's most loved singer-songwriters and winner of 21 golden guitars, Sara Storer, will be performing live. Doors: 7:30pm Starts: 8pm See Eventfinda for more information.
Start Date:
02/05/2019
View more details
Selby & Friends: Love and Devotion
This concert explores the music of Clara and Robert Schumann and their devoted friend, Johannes Brahms. ACO principal cellist, Timo-Veikko Valve and virtuoso young Australian violinist Grace Clifford join artistic director/pianist Kathryn Selby, AM for a program of great Romantic Piano Trios and a special duo to celebrate the 200th birthday of Clara Schumann. This program encapsulates the powerful story of three giants of the classical music world whose love and friendship has fascinated people to this day.
Start Date:
08/05/2019
View more details
Slice of Haven Festival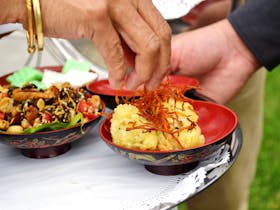 The Slice of Haven Food, Wine and Beer Festival has become a leading gourmet lifestyle event on the Mid North Coast social calendar, attracting tens of thousands of people to the Camden Haven region. Each year organisers of the event challenge stallholders to use locally-grown key ingredients, embrace the event's vibe of indulgence and get creatively quirky to meet the yearly theme. Entry is by donation which goes towards the Camden Haven SES, Camden Haven Surf Life Saving Club and volunteer organisations who help make Slice of Haven happen. Please: No pets
Start Date:
26/05/2019
View more details
The Italian Job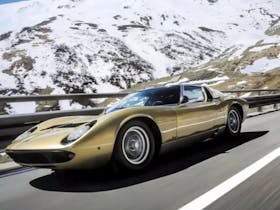 Popular Italian restaurant Mister Bianco in Kew will be celebrating the 50th anniversary of The Italian Job movie with a delectable food and wine event. The Italian Job event will take guests on a five-course degustation journey. The menu will be designed using inspiration from the Piedmont region and glamorous Italian style of the swinging 60s and the accompanying wines will be from the regions area around Torino where the movie was filmed. Owner and Head Chef Joe Vargetto will, as always, use the best quality local produce in homemade ingredients to create the delectable dishes. Perfectly matched fine Italian wines will make for a perfect evening for any food lover. Guests will be greeted by Italian supercars, a Mini and an aperitivo on arrival and an opera singer will entertain through the evening. With The Italian Job marking its 50th anniversary this year, it's the perfect opportunity to celebrate with a delicious meal and fantastic wines with family and friends. It will be a night to remember. Tickets include an aperitivo on arrival, a five course dinner matched with fine wines and entertainment.
Start Date:
30/04/2019
View more details