The Camden Haven
Aussie Endurance Mountain Bike Championships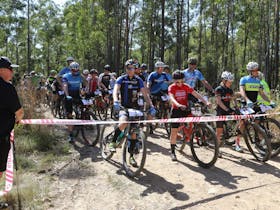 Everyone can take part in the event from beginners through to the competitive rider. The aim is to complete as many laps in the race time period as you can, either as a solo rider or in a team of friends or work-mates depending on the category you enter. You can do one lap then change over to your next rider or do several before changing over to your next rider, it is up to you and your team in the team relay category. You can go as hard and fast as you like or take it at a slow relaxed pace and stop and start as often as you like in both the teams and solo categories. It's all up to you.
Start Date:
12/10/2019
View more details
Camden Haven Show
The Camden Haven Show holds a special place in the hearts of the people of Kendall and the surrounding districts, having maintained its rural charm and agricultural focus. Events and exhibitions include: horses and cattle, poultry, flowers, fruit and vegetables, baby show, stalls, dog show, showgirls, art exhibition, chainsaw racers, photography, tractor display, Camden Haven Concert Band, rides and amusements and wood chopping.
Start Date:
19/10/2019
View more details
Creative Art Classes for Kids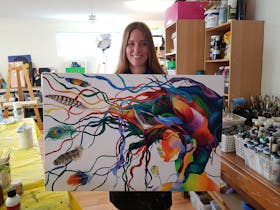 At Anise Art they aim to inspire and teach intuitive creative children who truly love the arts! Their programs are individualised to meet the needs and creative self-expression of each child who attends their classes. Their studio is well- equipped with high quality materials and they aim to nurture a sanctuary style relaxing environment with gentle music and essential oils as they believe Art is a gateway to meditation. Their art programs are after school (Tuesday to Thursday) and they welcome combined ages from Primary and Secondary schools. They welcome children with disabilities as they know the power of interaction and connection for everyone! Children can attend weekly, fortnightly and drop ins are welcome. They welcome the Creative Kids Vouchers, and children on NDIS self managed funding.
Start Date:
30/07/2019
View more details
Ekam Yoga Festival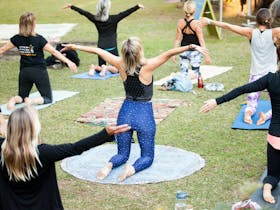 Enjoy a weekend of yoga, music events, natural health talks, community activities and a Sustainable Health and Living Expo at Ekam Yoga Festival. This is an annual, regional event for yoga enthusiasts young and old, people interested in healthy living and natural health. Learn, be inspired, connect, relax, deepen your experience of yoga. Visit website for more details on classes, ticket prices and other event happenings.
Start Date:
14/09/2019
View more details
Hannam Vale Open Gardens Day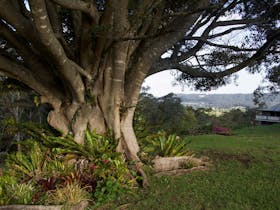 There is a great selection of private country gardens for you to peruse at your leisure. Nestled in the picturesque Stewarts River valley on the NSW mid north coast, Hannam Vale offers you a delightful day, meandering from cottage gardens to woodland gardens. A speciality cafe, barbecue lunch, tasty sandwiches and lots more will be available at the Reserve along with market stalls selling a great variety of quality goods.
Start Date:
21/10/2018
View more details
Hen's Art Spas for Boho Brides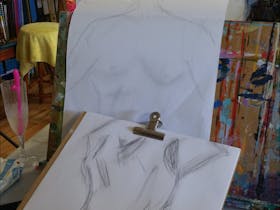 *** Latest event details are yet to be confirmed *** Hen's Art Spas are for the bride and her tribe who want to enjoy some fun creative activities during the day! They tailor make an event that is just right for you. Their garden is set on one acre in a quiet estate of Lake Cathie where you can sit in the sunshine, relax in the Spa room, enjoy a luscious AromaTouch massage, or paint in the Studio, or sit by the pool ! They create a garden party just for you with a Bohemian flavor tribe. Prices negotiable based on number of sessions, your numbers, time frame and budget!
Start Date:
31/08/2019
View more details
Kendall National Violin Competition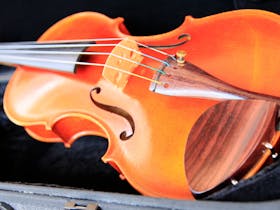 One of the most exciting events on the Australian music calendar is the annual Kendall National Violin Competition. The competition's history dates from 1999 when renowned Australian luthier Graham Caldersmith made the generous offer to donate a concert violin each year as a prize. Young violinists (maximum age 23 on 1 January) who are citizens or residents of Australia are invited to compete for this fine instrument which is made from Australian timbers. Many of the approximately 150 young violinists who have competed to date, particularly past winners and finalists, have gone on to major achievements in Australia and overseas. The competition is administered by a small committee of volunteers under the Artistic Directorship of Violinist Goetz Richter, Associate Professor of Violin at the Conservatorium of Sydney. Since 2004, semi-finals have been held as public performances in Sydney. The final is always held in Kendall, the home of the competition.
Start Date:
01/02/2020
View more details
Kendall National Violin Competition Finals Weekend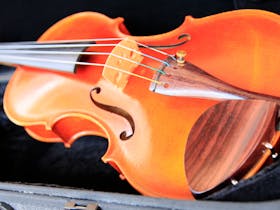 If you are a lover of the violin and classical music make sure you are at the Kendall School of Arts in September when you will be spoilt for choice with both the Kendall National Violin Competition Finals on the Saturday and a Celebration Concert on the Sunday. The finals will feature the best young violinists in Australia. On Saturday, the Kendall School of Arts will host the Kendall Violin Competition Final Round. The following day a Celebratory Concert will be held, featuring Live Music Sydney, special guests and the winner of the Kendall National Violin Competition. The Kendall National Violin Competition, now in its second decade, has established itself as a major event for young violinists in Australia. Past finalists and winners of the Competition have forged impressive international careers and the Competition is proud to have helped these talented artists on their way. Four of Australia's most promising young violinists will compete for a place in the final round of this important national competition. Information, booking details and biographies on the Finalists can be found on the website. Bookings are strongly encouraged.
Start Date:
05/09/2020
View more details
Laurieton Riverwalk Market
Enjoy a bite to eat by the riverside, or get your kitchen in order with a range of fresh produce and gourmet foods to take home. With an extensive range of toys, clothes, fashion, plants, candles, perfumes, fishing gear, furniture and so much more you will love your day out at the Market. The Laurieton Riverwalk Markets are held every third Sunday of each month with an extra Market in January. They are held at the Bruce Porter Reserve in Laurieton. Tourists and locals alike have a great day at the Laurieton Riverwalk Markets. There is something for everyone! The Camden Haven Chamber has conducted the Laurieton Riverwalk Markets for over 20 years.
Start Date:
21/10/2018
View more details
MTBA National Championships | Solo 24 Hour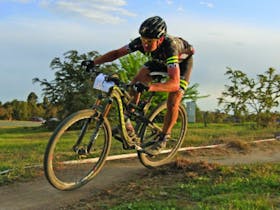 Mountain Bike Australia in conjunction with Trail Terra are pleased to present the 2019 Solo 24 Hour National Championships. A test of endurance, Australia's best mountain bikers will battle it out for the title of National Champion, completing as many laps of the course as they can over 24 gruelling hours.
Start Date:
12/10/2019
View more details
Port Macquarie MTB Festival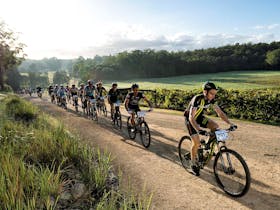 Ride Port and challenge yourself! The team at 'Trail Terra' present the inaugural Port MTB Festival - a new series of events for mountainbike competitors, featuring an XCO at the Urban MTB Park on the Saturday, and an XCM event at Bago Vineyard on the Sunday. Competitions over a variety of distances and age groups will be run through both purpose built single track and rough, rocky MTB style fire roads atop the stunning Bago Bluff. Challenging and inspiring. Bring your riding buddies and your family and have a great weekend in the beautiful Port Macquarie Region.
Start Date:
31/08/2019
View more details
Port Macquarie Trail Festival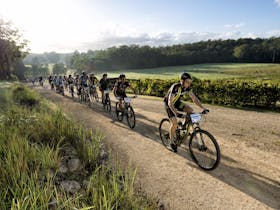 Annual Port Macquarie MTB and Trail Running Festival. This event will be held over two day at two different locations in the bush surrounding Port Macquarie. Each day will have both a mountain biking and trail running event. A two day MTB stage race. The mountain biking events will gain points over the two events with both the female and male winners being crowned as the Port Macquarie MTB Festival Champions. The event will consist of a Olympic distance cross country race on the Saturday around a five kilometre course and the Bago Bluff 50 kilometre marathon on Sunday. The trail running events will be run independently of each other with a choice of a five kilometre or ten kilometre run around a five kilometre course on Saturday. You can also run a Half Marathon 21.1 kilometre on Sunday. If you're keen you may run both days.
Start Date:
31/08/2019
View more details
Selby & Friends: The Game Changers
Exploring composers whose influence made a significant impact upon the world of classical music is the premise behind this extraordinary program of sonatas and trios by Kats-Chernin, Ravel, Britten and Dvorak with brilliant Australian violinist Susie Park, cellist Julian Smiles and Kathryn Selby. Thrill to the virtuosic performances of brilliant Australian violinist Susie Park and cellist Julian Smiles with Artistic Director Kathryn Selby in a moving homage to those whose vision was far ahead of their time.
Start Date:
04/09/2019
View more details
Slice of Haven Festival
The Slice of Haven Food, Wine and Beer Festival has become a leading gourmet lifestyle event on the Mid North Coast social calendar, attracting tens of thousands of people to the Camden Haven region. Each year organisers of the event challenge stallholders to use locally-grown key ingredients, embrace the event's vibe of indulgence and get creatively quirky to meet the yearly theme. Entry is by donation which goes towards the Camden Haven SES, Camden Haven Surf Life Saving Club and volunteer organisations who help make Slice of Haven happen. Please: No pets
Start Date:
23/05/2020
View more details