The Tweed
A Very Kransky Christmas - Tweed Heads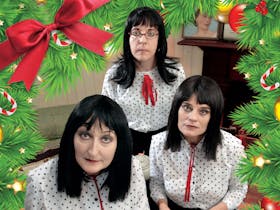 The Kransky Sisters bring you A Very Kransky Christmas. Come and join these off-the-wall siblings as they turn your Christmas into a stuffed ham. With their unusual array of instruments from cheese grater to toilet brush, tuba to musical saw, settle in for what could be your kookiest Christmas party yet. In a quiet town in the middle of south east Queensland lives a huddle of strange sisters, whom, in between tending ants, knitting egg warmers, and hanging out cane toad skins to dry, travel around the country performing their popular musical shows to a growing following. This oddball musical trio marry curious real life stories with a host of uniquely homemade arrangements of popular songs gleaned from their old wireless in a highly entertaining event. The combination of the Sisters' sheltered view of the world seen through their superbly droll comic dialogue, and alluring musical sound makes this night out with your strange old aunts an unforgettable experience. The Kransky Sisters have been regular guests on television including SBS's In Siberia Tonight and ABC's The Side Show and Spicks and Specks and BBC's Comedy Shuffle.
Start Date:
01/12/2017
View more details
American Express Openair Cinemas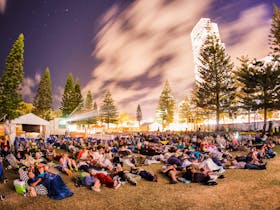 From October 19 to November 19, the festival vibes will be in full swing at American Express Openair Cinemas Gold Coast. Join them at Queen Elizabeth Park, Coolangatta for an array of alternative entertainment, live music and DJ performances before the latest and greatest feature films light up the big screen. The Salt Meats Cheese signature Truffle Pecorino Pasta; cheesy truffle pasta tossed through a wheel of truffle pecorino, finished with a grating of extra truffle pecorino, promises to be a firm favourite along with their arancini antipasti and wood-fired pizzas. Drinks are taken care of too with a dedicated cocktail bar serving a refreshing twist on summer, thanks to 4Pines and Giesen Wine. American Express cardholders are invited to relax and enjoy the full VIP Cinemas experience by purchasing a ticket for the American Express Invites Lounge. Card members will get their own lounger and get comfortable with a cushion and blanket as well as some tasty treats. American Express cardholders also enjoy 15 percent off selected tickets when purchasing with their cards as well as complimentary blanket hire.
Start Date:
19/10/2017
View more details
Australian Longboard Surfing Open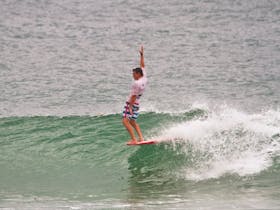 Held annually, at Kingscliff on the wave rich Tweed Coast, the Australian Longboard Surfing Open is the premier World Surf League longboard surfing event in Australia. Over 5,000 surfers and spectators alike are attracted to this celebration of longboard surfing. The age demographic is diverse, as the event caters for 10 year old grommets to grandparents in their 70's. They all share a love of the ocean and the surfing lifestyle that promotes a sport powered by the clean raw energy of nature, to active families in a friendly festival atmosphere that is a celebration of the surfing lifestyle.
Start Date:
28/02/2018
View more details
Australian Surf Festival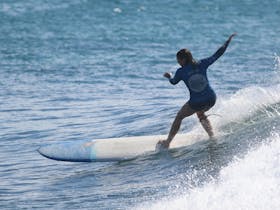 *** Latest event details are yet to be confirmed *** The Australian Surf Festival will take place on the Tweed Coast. The annual event will see over 500 competitors from around the nation for a shot at being crowned an Australian Champion. Many prestigious Australian Titles will be decided across multiple surfing disciplines joint to create a full surfing festival. The surfing disciplines include short board, longboard, loggers and body board. This is a "mobile surfing event" to ensure the competition is hosted each day in the best waves. Call the event hotline to find the event location and running schedule each day. During the festival, visit the event website for live scores, results, daily photos, video highlights, and event news.
Start Date:
28/07/2018
View more details
Boxing Day Cruise: Watch the Sydney to Hobart yacht race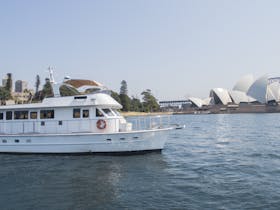 Boxing Day on Sydney Harbour is the place to be. The harbour comes alive in with activity to watch the start of the Sydney to Hobart yacht race. With Spirit Fleet you get front row seats to see all the action. Their knowledgeable skippers keep up with the action and you get the best views for your Boxing Day cruise. Spirit Fleet offers private boat charters on Boxing day for small groups. Choose from Silver Spirit's spacious comfort for up to 40 guests or Free Spirit's action packed trip with her off shore license follows the yachts outside the heads being part of the action for longer. Enquire now about packages available for both boats. This is a prime date and books in advance.
Start Date:
26/12/2017
View more details
Coolangatta Christmas Carols
Coolangatta's Queen Elizabeth Park will come alive with the spirit of Christmas, with free Coolangatta Christmas Carols presented by The Strand at Coolangatta. Sing along to your favourite Christmas carols and be entertained as skydiving Santa arrives in style! Browse the Coolangatta Christmas Markets and grab a bite from the food trucks open from 5pm to make the most of the afternoon. There will also be activities for the kids, and magical Christmas performances for the whole family to enjoy. Come along and enjoy this free, family-friendly event to celebrate Christmas in Coolangatta.
Start Date:
10/12/2017
View more details
Cooly Classic Ocean Swim - World Series Swims 2018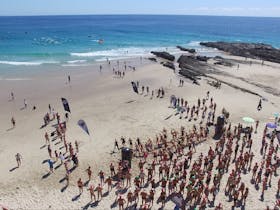 Join swimmers from all over Australia for the Gold Coast's premier ocean swim. The Cooly Classic offers competitors a rare opportunity to conquer three of Australia's most revered surf breaks – Snapper Rocks, Coolangatta and Kirra. If you're a seasoned swimmer or aspiring triathlete, the new 3 kilometre course is a great opportunity to test yourself beyond the typical open water distances. Events: Junior Giants (300 metres and 1000 metres), 1 kilometre, 2 kilometres, 3 kilometres.
Start Date:
13/05/2018
View more details
Cooly Rocks On™ Festival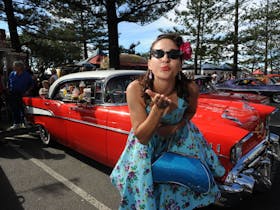 Cooly Rocks On™ is an annual celebration of everything 50s and 60s, bringing the colourful and vibrant beachside towns of Coolangatta and Tweed together for the ultimate party. Music, dancing, cars, nostalgia and good old-fashioned family fun are all on the program, right here in one of the best destinations in the world. Bring the family and enjoy loads of free entertainment and retro markets. Watch the Cooly Rocks On™ Street Parade, check out thousands of classic cars, see as many amazing artists as possible, dance every night away and have as much fun as you can possibly squeeze into your stay.
Start Date:
06/06/2018
View more details
Gold Coast 2018 Commonwealth Games Beach Volleyball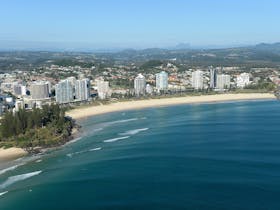 Sweat glistens and drips off the bodies of each player. Soft golden sand squeaks under their feet as they take off. A ball is spiked over the net with ferocity and accuracy. A physically and technically demanding sport, Beach Volleyball will make its Commonwealth Games debut on the Gold Coast. A team of two players will take the court in both the men's and women's competitions with only a net separating them from their opposition. Coolangatta Beachfront will provide the stage for epic encounters of high intensity serving, digging, setting, spiking and blocking. The grandstands will create a cauldron-like atmosphere in beautiful Queensland sunshine with the surf adding a refreshing backdrop. Get ready to experience close up the skill, speed and drama of a thrill-a-minute sport.
Start Date:
06/04/2018
View more details
Gold Coast 2018 Commonwealth Games Diving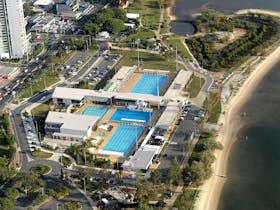 With a calm focus and poise, the diver concentrates. With a quiet anticipation and glare, the crowd awaits. Then take off. Balance, speed, grace, flexibility and precision are all packaged into seconds. The diver pierces the water with barely a ripple or splash. The crowd erupts into cheers and applause as the diver emerges from the pool. Now the tense wait as the judges consider the dive's degree of difficulty and execution. What will be their score? That is a glimpse of the aerobatic action set to absorb fans at the picturesque Gold Coast Aquatic Centre for the Diving competition. There will be individual competition for both men and women from the one metre springboard, three metre springboard and the daunting 10 metre platform. Adding another dynamic, pairs of divers will team up for the synchronised three metre springboard and 10 metre platform events.
Start Date:
11/04/2018
View more details
Kingscliff Markets
Kingscliff Markets are held in Jack Bayliss Park on Marine Parade Kingscliff the second and fourth Saturday of every month from 7am to 1pm, with the picturesque backdrop of Kingscliff Beach. There is plentiful parking with public toilets. With a beautiful beachfront location and an array of local produce, Kingscliff Markets in Northern NSW Australia are truly enjoyable for all ages. Spend a relaxing Saturday morning strolling through the vast array of gourmet food, produce, craft, artwork, fashion, jewellery, flowers, gifts and food stalls. Why not pick up some fresh fruit and vegetables and have an afternoon feast or swim after browsing through the stalls?
Start Date:
14/10/2017
View more details
Live Music at Mountain Ridge Wines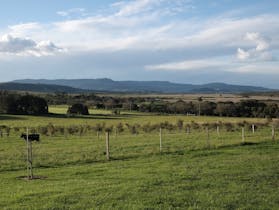 Enjoy lunch and live music in a picturesque setting at Mountain Ridge Wines on the first Sunday of each month 12 noon to 3pm while enjoying lunch, wine or nibbles at the restaurant. Bookings for lunch are strongly recommended. Check out Mountain Ridge Wines website and subscribe to the newsletter to be first to know who is playing. They invite a variety of South Coast bands, duos and solo artists - featuring a different band or musician each month. August 6 - Richard and The Lionhearts. September 3 - Kate Young. October 1 - Elle May. November 5 - Firefly. December 3 - King Dog and The Catz.
Start Date:
02/10/2016
View more details
Murwillumbah Show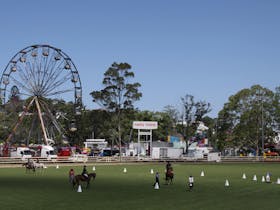 If great value family fun is what you are after, look no further than the Murwillumbah Show. With two days of jam-packed activities, this year's program really does have something for everyone. With new entertainment, attractions, rides and exhibits you are in for a real surprise! A historical community driven celebration of the agricultural history and diverse modern culture of the Tweed Shire! The Show will open on Friday, November 3 with a Rodeo at night and local music legend Dan Hannaford playing on the Bushman's Stage. Festivities will continue on Saturday with a variety of entertainment including craft stalls, farm displays, sideshows, wood chopping an animal nursery and all the traditional show competitions in craft, cookery, horticulture, art and photography. All this will culminate in a performance by legendary blues band Devils Kiosk, spectacular fireworks, monster truck displays and a dare devil moto bike stunt show on the Saturday night The Murwillumbah Show is held at the Murwillumbah Showground and is now one of the oldest continually running agricultural shows in Australia, celebrating its 117th Show in 2017.
Start Date:
03/11/2017
View more details
SurfAid Cup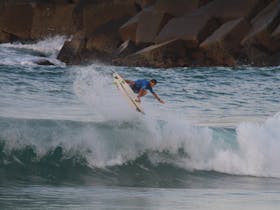 The SurfAid Cup, a surfing contest to raise funds for SurfAid, is coming to the Gold Coast. Four surfers per Team plus one pro/sponsored surfer drafted from the selection pool in the order of fundraising results, compete for the SurfAid Cup. Build a Team with your workmates, or your industry or trade partners, and fundraise your way to a day surfing with a legend of your choice!
Start Date:
20/10/2017
View more details