The Tweed
Australian Longboard Surfing Open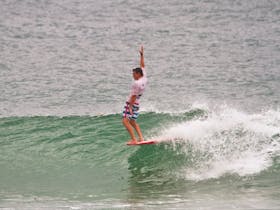 *** Latest event details are yet to be confirmed *** Held annually, at Kingscliff on the wave rich Tweed Coast, the Australian Longboard Surfing Open is the premier World Surf League longboard surfing event in Australia. Over 5,000 surfers and spectators alike are attracted to this celebration of longboard surfing. The age demographic is diverse, as the event caters for 10 year old grommets to grandparents in their 70's. They all share a love of the ocean and the surfing lifestyle that promotes a sport powered by the clean raw energy of nature, to active families in a friendly festival atmosphere that is a celebration of the surfing lifestyle.
Start Date:
28/02/2019
View more details
Australian Surf Festival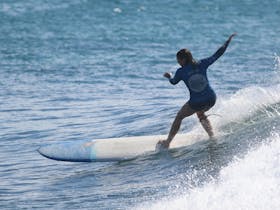 The Australian Surf Festival will take place on the Tweed Coast. The annual event will see over 500 competitors from around the nation for a shot at being crowned an Australian Champion. Many prestigious Australian Titles will be decided across multiple surfing disciplines joint to create a full surfing festival. The surfing disciplines include short board, longboard, loggers and body board. This is a "mobile surfing event" to ensure the competition is hosted each day in the best waves. Call the event hotline to find the event location and running schedule each day. During the festival, visit the event website for live scores, results, daily photos, video highlights, and event news.
Start Date:
10/08/2018
View more details
Battle Recharge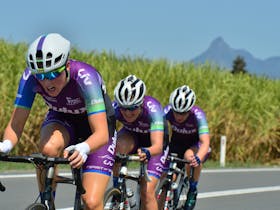 The spirit of cycling in the Tweed is ready to get recharged at the Battle this July! The purpose of the not-for-profit Battle Recharge is to bring the cycling community together for some great country laneway racing and to support the return of sports tourism in the region. This is a weekend all about the bike, featuring some of the most challenging riding in Australia set amongst an idyllic mountain backdrop. Battle Recharge is Australia's most sought after weekend of cycling; showcasing the best of the Tweed's natural environment, food, accommodation and cycling. For 2018 they are excited to be welcoming the National Road Series for both men and women, the classic Battle graded tour, and a Challenge on the Border age group program. There will also be an option to opt-in to individual races within the full tour.
Start Date:
27/07/2018
View more details
Boxing Day Cruise: Watch the Sydney to Hobart Yacht Race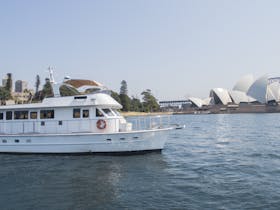 Boxing Day on Sydney Harbour is the place to be. The harbour comes alive with activity to watch the start of the Sydney to Hobart yacht race. With Spirit Fleet you get front row seats to see all the action. Their knowledgeable skippers keep up with the action and you get the best views for your Boxing Day cruise. Spirit Fleet offers private boat charters on Boxing Day for small groups. Choose from Silver Spirit's spacious comfort for up to 40 guests or Free Spirit's action packed trip with her off shore license follows the yachts outside the heads being part of the action for longer. Enquire now about packages available for both boats. This is a prime date and books in advance.
Start Date:
26/12/2018
View more details
Coolangatta Gold 2018
The Coolangatta Gold is one of the most challenging endurance races in surf sports. What began as the central theme for a motion picture over 30 years ago, has now commanded a place on Australia's annual sports calendar. The iconic event returns to the Gold Coast on October 6 and 7, 2018, Coolangatta Beach, Queensland. Take on the ultimate challenge with the grueling 41.8 kilometre long course or the 21 kilometre short course that will see you ski, swim, board and run your way to the finish line. Enter as an individual, or as a team!
Start Date:
06/10/2018
View more details
Kingscliff Markets
Kingscliff Markets are held in Jack Bayliss Park on Marine Parade Kingscliff the second and fourth Saturday of every month from 7am to 1pm, with the picturesque backdrop of Kingscliff Beach. There is plentiful parking with public toilets. With a beautiful beachfront location and an array of local produce, Kingscliff Markets in Northern NSW Australia are truly enjoyable for all ages. Spend a relaxing Saturday morning strolling through the vast array of gourmet food, produce, craft, artwork, fashion, jewellery, flowers, gifts and food stalls. Why not pick up some fresh fruit and vegetables and have an afternoon feast or swim after browsing through the stalls?
Start Date:
14/10/2017
View more details
Live Music at Mountain Ridge Wines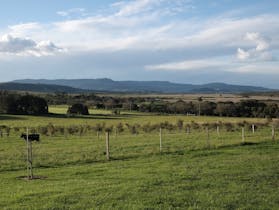 Enjoy lunch and live music in a picturesque setting at Mountain Ridge Wines on the first Sunday of each month 12 noon to 3pm while enjoying lunch, wine or a cheese platter at the restaurant. Bookings for lunch are strongly recommended. Groups of 10 or more must book and pre-order. Check out Mountain Ridge Wines website and subscribe to the newsletter to be first to know who is playing. They invite a variety of South Coast bands, duos and solo artists - featuring a different band or musician each month.
Start Date:
02/10/2016
View more details
Makers and Finders Market Murwillumbah
Located in the family friendly Knox Park, take the time to relax time in the park, throw a blanket on the grass and and enjoy the live music while the children play at the newly renovated park and skate facilities and enjoy the creative activities and workshops provided by local arts groups. Murwillumbah Makers and Finders Market is an excellent venue for artists, vintage wares and musicians from the Tweed Region. It showcases what the Tweed Region has to offer, with products ranging from local art, skincare, jewellery, home wares, pottery, vintage, quality second hand, food stalls and entertainment by local musicians. Visitors can meet 40+ hand-selected makers, take part in creative workshops and enjoy lunch or a snack from one of the many street-food vendors. Bring your friends and family to this curated marketplace in Knox Park and shop local artists selling Handcrafted goods such as jewellery, handbags, ceramics, glassware, soaps, succulents, candles and more. Enjoy the beautiful outdoor park and support local small businesses every third Saturday of the month, 9am-2pm.
Start Date:
17/03/2018
View more details
Murwillumbah Show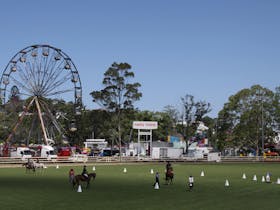 If great value family fun is what you are after, look no further than the Murwillumbah Show. With two days of jam-packed activities, this year's program really does have something for everyone. With new entertainment, attractions, rides and exhibits you are in for a real surprise! A historical community driven celebration of the agricultural history and diverse modern culture of the Tweed Shire! The Show will open on Friday, November 3 with a Rodeo at night and local music legend Dan Hannaford playing on the Bushman's Stage. Festivities will continue on Saturday with a variety of entertainment including craft stalls, farm displays, sideshows, wood chopping an animal nursery and all the traditional show competitions in craft, cookery, horticulture, art and photography. All this will culminate in a performance by legendary blues band Devils Kiosk, spectacular fireworks, monster truck displays and a dare devil moto bike stunt show on the Saturday night The Murwillumbah Show is held at the Murwillumbah Showground and is now one of the oldest continually running agricultural shows in Australia, celebrating its 117th Show in 2017.
Start Date:
02/11/2018
View more details
The Murwillumbah Art Trail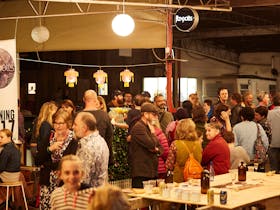 Murwillumbah becomes the gallery for art, performance, sculpture, film, projection art, dance and workshops as we celebrate the region's art and artists. Themed 'Moving On', the ten-day event invites artists and the community to examine what this means, particularly in light of the catastrophic flood in early 2017. Moving on to better things, moving on to new lives. Pop-up galleries, street events, a sculpture park, interactive events, awe inspiring performance mingled with a sense of beauty tempered by a bit of humour. Murwillumbah invites you to experience what a small town arts festival should be.
Start Date:
17/05/2019
View more details
Uki Buttery Bazaar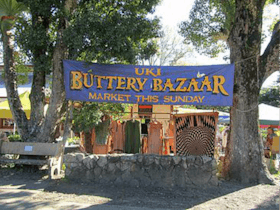 Uki Buttery Bazaar runs every third Sunday of the month. Come along and enjoy the wonderful village atmosphere that is Uki. Just a country drive away - 40 minutes from the Gold Coast, less than an hour from Byron Bay. Half the fun is getting there - leave the populace behind, breathe fresh air, and take in the spectacular mountain scenery. The village Bazaar keeps buzzing all morning. Stay for a scrumptious lunch from one of the 'foodies' or just mellow out under the shade trees, river side with a quality beverage from 'coffee oasis'. If you're lucky, you can listen to the hillbilly sounds of the local but famous 'Perch Creek Jug Band'. Cruise the trash and treasure bargains, take home a plant or two, and meet the friendly locals. It's a great morning out, but better still, come for the weekend and enjoy Ukitopia - a weekend experience!
Start Date:
17/12/2017
View more details