The Tweed
Australian Longboard Surfing Open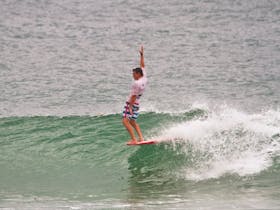 *** Latest event details are yet to be confirmed *** The Australian Longboard Surfing Open is a multi day celebration of the surfing lifestyle which attracts the current crop of professional longboard surfing superstars. Together they rub shoulders with other competitive surfers both professional, amateur and their families. The Australian Longboard Surfing Open attracts those that identify with a sport powered by nature, its clean green ocean waves and its lifestyle image of surf history, music, cars, movies .
Start Date:
16/03/2018
View more details
Battle Recharge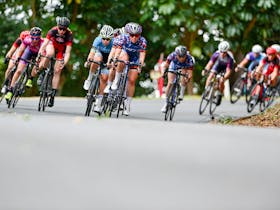 The spirit of cycling in the Tweed is ready to get recharged at the Battle this September. Race with your mates, boost the recovering Tweed economy and challenge the Tweed Valley as four stage tour or opt in to individual races. The purpose of the not-for-profit Battle Recharge is to bring the cycling community together for some great country laneway racing and to support the return of sports tourism in the region. A weekend all about the bike, featuring some of the most challenging riding in Australia set amongst an idyllic mountain backdrop. Battle Recharge is Australia's most sought after weekend of cycling; bringing together racing, riding, dining, and glamping in a remarkable location. For 2017 they are excited to be welcoming the National Road Series for both men and women, the classic Battle graded tour, and a new Challenge on the Border age group program. New for September is the option to opt-in to individual races within the full tour. The Murwillumbah Showgrounds provide a central base to integrate travel, accommodation, and dining in the Valley. Races passing through communities such as Tyalgum and Stokers Siding provide pathways to explore the Tweed's wonderful food, drink and culture.
Start Date:
23/09/2017
View more details
BeachCare Rainbow Bay
BeachCare is a community group facilitated by the Griffith Centre for Coastal Management in partnership with the City of Gold Coast. Activities such as planting native dune species, removing invasive weeds and collecting and auditing beach litter work towards stabilising the dunes, providing habitat for native species and protecting the coastline. BeachCare welcomes everyone to participate in their events; no experience necessary! It is compulsory to wear enclosed footwear to be able to participate. Please bring plenty of water, sunscreen and wear sun smart clothing. All equipment and refreshments are supplied. See you on the dunes!
Start Date:
08/10/2017
View more details
Bee Keeping workshops at Mountain Ridge Wines
Beekeeping workshops at Mountain Ridge Wines Cellar Door and Restaurant start in September! Price for full day course includes morning tea, lunch and afternoon tea. The groups will be a minimum of four people, and a maximum of six people. If you would like to attend a workshop please contact David at Illawarra Bees by sending an email. You will learn: Bee biology; Life cycles, duties in the hive, foraging behaviour, communication methods, hive defence behaviour; How to open and inspect a hive; How to identify pests and diseases and treatment methods; What's needed to start beekeeping; – How to source bees and create nucleus hives; Hive management through the seasons; Honey extraction and wax recovery methods; How to register to become a beekeeper and your legal responsibilities.
Start Date:
17/09/2017
View more details
Boxing Day Cruise: Watch the Sydney to Hobart yacht race
Boxing Day on Sydney Harbour is the place to be. The harbour comes alive in with activity to watch the start of the Sydney to Hobart yacht race. With Spirit Fleet you get front row seats to see all the action. Their knowledgeable skippers keep up with the action and you get the best views for your Boxing Day cruise. Spirit Fleet offers private boat charters on Boxing day for small groups. Choose from Silver Spirit's spacious comfort for up to 40 guests or Free Spirit's action packed trip with her off shore license follows the yachts outside the heads being part of the action for longer. Enquire now about packages available for both boats. This is a prime date and books in advance.
Start Date:
26/12/2017
View more details
Coates Hire Coolangatta Gold
The Coates Hire Coolangatta Gold is the ultimate ironman challenge held on the Gold Coast. The event is open to the public and consists of a 32.4 kilometre Short Course and a 41.5 kilometre Long Course that can be taken on individually or as a team. This multi-disciplinary course combines swimming, running, board paddling and surf skiing, presented annually by Surf Life Saving Australia.
Start Date:
07/10/2017
View more details
Gold Coast 2018 Commonwealth Games Beach Volleyball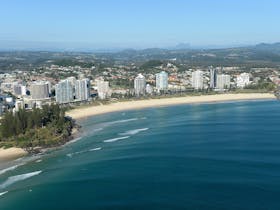 Sweat glistens and drips off the bodies of each player. Soft golden sand squeaks under their feet as they take off. A ball is spiked over the net with ferocity and accuracy. A physically and technically demanding sport, Beach Volleyball will make its Commonwealth Games debut on the Gold Coast. A team of two players will take the court in both the men's and women's competitions with only a net separating them from their opposition. Coolangatta Beachfront will provide the stage for epic encounters of high intensity serving, digging, setting, spiking and blocking. The grandstands will create a cauldron-like atmosphere in beautiful Queensland sunshine with the surf adding a refreshing backdrop. Get ready to experience close up the skill, speed and drama of a thrill-a-minute sport.
Start Date:
06/04/2018
View more details
Gold Coast 2018 Commonwealth Games Diving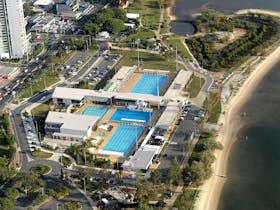 With a calm focus and poise, the diver concentrates. With a quiet anticipation and glare, the crowd awaits. Then take off. Balance, speed, grace, flexibility and precision are all packaged into seconds. The diver pierces the water with barely a ripple or splash. The crowd erupts into cheers and applause as the diver emerges from the pool. Now the tense wait as the judges consider the dive's degree of difficulty and execution. What will be their score? That is a glimpse of the aerobatic action set to absorb fans at the picturesque Gold Coast Aquatic Centre for the Diving competition. There will be individual competition for both men and women from the one metre springboard, three metre springboard and the daunting 10 metre platform. Adding another dynamic, pairs of divers will team up for the synchronised three metre springboard and 10 metre platform events.
Start Date:
11/04/2018
View more details
Griffith Opera on the Beach - Aida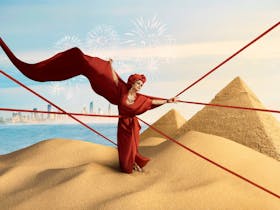 A royal love triangle, a fight for freedom and the famous 'Triumphal March' will light up the sky when Aida comes to the beach. Fancy a short break on the Gold Coast? Plan it for September and combine days relaxing with a spectacular outdoor production of Aida on Coolangatta Beach in the evening. It's a night at the theatre, re-imagined for the kind of evening where you couldn't bear to go inside. A huge cast and orchestra perform Verdi's famous music in a new production featuring fireworks of the vocal and exploding kind, colourful costumes and local surf life savers parading past you on the sand.
Start Date:
21/09/2017
View more details
Kingscliff Markets
Kingscliff Markets are held in Jack Bayliss Park on Marine Parade Kingscliff the second and fourth Saturday of every month from 7am to 1pm, with the picturesque backdrop of Kingscliff Beach. There is plentiful parking with public toilets. With a beautiful beachfront location and an array of local produce, Kingscliff Markets in Northern NSW Australia are truly enjoyable for all ages. Spend a relaxing Saturday morning strolling through the vast array of gourmet food, produce, craft, artwork, fashion, jewellery, flowers, gifts and food stalls. Why not pick up some fresh fruit and vegetables and have an afternoon feast or swim after browsing through the stalls?
Start Date:
09/04/2016
View more details
Live Music at Mountain Ridge Wines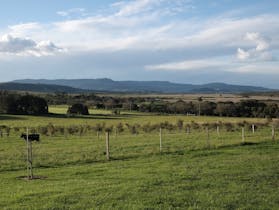 Enjoy lunch and live music in a picturesque setting at Mountain Ridge Wines on the first Sunday of each month 12 noon to 3pm while enjoying lunch, wine or nibbles at the restaurant. Bookings for lunch are strongly recommended. Check out Mountain Ridge Wines website and subscribe to the newsletter to be first to know who is playing. They invite a variety of South Coast bands, duos and solo artists - featuring a different band or musician each month. August 6 - Richard and The Lionhearts. September 3 - Kate Young. October 1 - Elle May. November 5 - Firefly. December 3 - King Dog and The Catz.
Start Date:
02/10/2016
View more details
Nudie Australian Boardriders Battle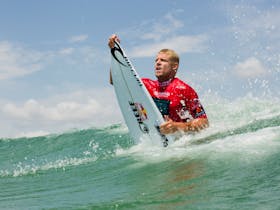 The nudie Australian Boardriders Battle is the biggest grassroots boardriders event in Australian surfing history. It will involve more than 100 of Australia's best boardriders clubs in eight State qualifying rounds and will culminate in a two day National Final for 24 clubs in February 2018 at a location To Be Confirmed. This event will be the Queensland leg of the 2017 series. The series is officially sanctioned by the World Surf League (WSL) which allows Australian WSL World Tour surfers (Men and Women) the opportunity to represent their local boardriders club at respective State qualifying events and the National Final.
Start Date:
26/08/2017
View more details
Queensland Grommet Titles - Event 1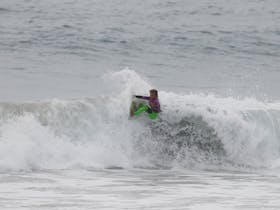 This the first event of the 2017 Queensland State Grommet Surfing Titles for the Under 14 and Under 12 Divisions. The Queensland State Grommet Surfing Titles is the exclusive qualification pathway for the State's elite junior competitors aiming for selection in Queensland's State Junior Surfing Team, set to compete at the Australian Junior Surfing Titles later in the year.
Start Date:
24/09/2016
View more details
Uki Buttery Bazaar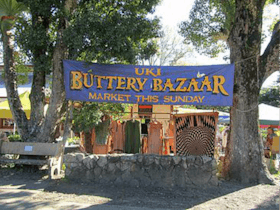 Uki Buttery Bazaar runs every third Sunday of the month. Come along and enjoy the wonderful village atmosphere that is Uki. Just a country drive away - 40 minutes from the Gold Coast, less than an hour from Byron Bay. Half the fun is getting there - leave the populace behind, breathe fresh air, and take in the spectacular mountain scenery. The village Bazaar keeps buzzing all morning. Stay for a scrumptious lunch from one of the 'foodies' or just mellow out under the shade trees, river side with a quality beverage from 'coffee oasis'. If you're lucky, you can listen to the hillbilly sounds of the local but famous 'Perch Creek Jug Band'. Cruise the trash and treasure bargains, take home a plant or two, and meet the friendly locals. It's a great morning out, but better still, come for the weekend and enjoy Ukitopia - a weekend experience!
Start Date:
20/08/2017
View more details