The Tweed
Australian Longboard Surfing Open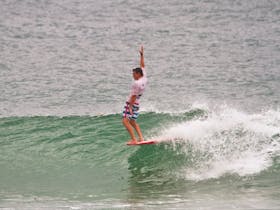 *** Latest event details are yet to be confirmed *** The Australian Longboard Surfing Open is a multi day celebration of the surfing lifestyle which attracts the current crop of professional longboard surfing superstars. Together they rub shoulders with other competitive surfers both professional, amateur and their families. The Australian Longboard Surfing Open attracts those that identify with a sport powered by nature, its clean green ocean waves and its lifestyle image of surf history, music, cars, movies .
Start Date:
16/03/2018
View more details
Australian Surf Festival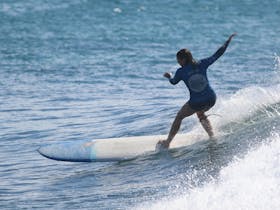 The Australian Surf Festival will take place on the Tweed Coast. The annual event will see over 500 competitors from around the nation for a shot at being crowned an Australian Champion. Many prestigious Australian Titles will be decided across multiple surfing disciplines joint to create a full surfing festival. The surfing disciplines include short board, longboard, loggers and body board. This is a "mobile surfing event" to ensure the competition is hosted each day in the best waves. Call the event hotline to find the event location and running schedule each day. During the festival, visit the event website for live scores, results, daily photos, video highlights, and event news.
Start Date:
28/07/2017
View more details
Coates Hire Coolangatta Gold
The Coates Hire Coolangatta Gold is the ultimate ironman challenge held on the Gold Coast. The event is open to the public and consists of a 32.4 kilometre Short Course and a 41.5 kilometre Long Course that can be taken on individually or as a team. This multi-disciplinary course combines swimming, running, board paddling and surf skiing, presented annually by Surf Life Saving Australia.
Start Date:
07/10/2017
View more details
Gold Coast 2018 Commonwealth Games Beach Volleyball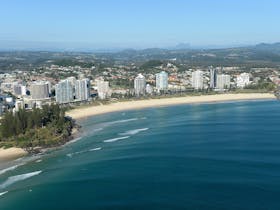 Sweat glistens and drips off the bodies of each player. Soft golden sand squeaks under their feet as they take off. A ball is spiked over the net with ferocity and accuracy. A physically and technically demanding sport, Beach Volleyball will make its Commonwealth Games debut on the Gold Coast. A team of two players will take the court in both the men's and women's competitions with only a net separating them from their opposition. Coolangatta Beachfront will provide the stage for epic encounters of high intensity serving, digging, setting, spiking and blocking. The grandstands will create a cauldron-like atmosphere in beautiful Queensland sunshine with the surf adding a refreshing backdrop. Get ready to experience close up the skill, speed and drama of a thrill-a-minute sport.
Start Date:
06/04/2018
View more details
Gold Coast 2018 Commonwealth Games Diving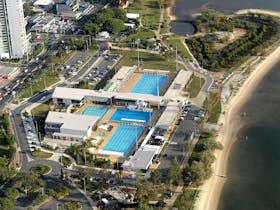 With a calm focus and poise, the diver concentrates. With a quiet anticipation and glare, the crowd awaits. Then take off. Balance, speed, grace, flexibility and precision are all packaged into seconds. The diver pierces the water with barely a ripple or splash. The crowd erupts into cheers and applause as the diver emerges from the pool. Now the tense wait as the judges consider the dive's degree of difficulty and execution. What will be their score? That is a glimpse of the aerobatic action set to absorb fans at the picturesque Gold Coast Aquatic Centre for the Diving competition. There will be individual competition for both men and women from the one metre springboard, three metre springboard and the daunting 10 metre platform. Adding another dynamic, pairs of divers will team up for the synchronised three metre springboard and 10 metre platform events.
Start Date:
11/04/2018
View more details
Griffith Opera on the Beach - Aida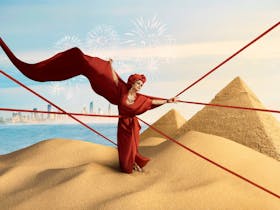 A royal love triangle, a fight for freedom and the famous 'Triumphal March' will light up the sky when Aida comes to the beach. Fancy a short break on the Gold Coast? Plan it for September and combine days relaxing with a spectacular outdoor production of Aida on Coolangatta Beach in the evening. It's a night at the theatre, re-imagined for the kind of evening where you couldn't bear to go inside. A huge cast and orchestra perform Verdi's famous music in a new production featuring fireworks of the vocal and exploding kind, colourful costumes and local surf life savers parading past you on the sand.
Start Date:
21/09/2017
View more details
Kingscliff Markets
Kingscliff Markets are held in Jack Bayliss Park on Marine Parade Kingscliff the second and fourth Saturday of every month from 7am to 1pm, with the picturesque backdrop of Kingscliff Beach. There is plentiful parking with public toilets. With a beautiful beachfront location and an array of local produce, Kingscliff Markets in Northern NSW Australia are truly enjoyable for all ages. Spend a relaxing Saturday morning strolling through the vast array of gourmet food, produce, craft, artwork, fashion, jewellery, flowers, gifts and food stalls. Why not pick up some fresh fruit and vegetables and have an afternoon feast or swim after browsing through the stalls?
Start Date:
09/04/2016
View more details
Live Music at Mountain Ridge Wines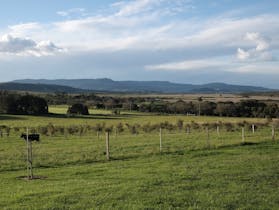 Enjoy lunch and live music in a picturesque setting at Mountain Ridge Wines on the first Sunday of each month 12 noon to 3pm while enjoying lunch, wine or nibbles at the restaurant. Check out their blog and subscribe to the newsletter to be first to know who is playing this month.
Start Date:
02/10/2016
View more details
Mt Warning Cycling Spectacular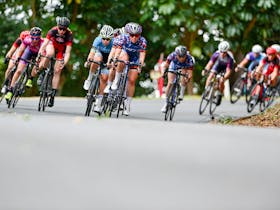 *** Latest event details are yet to be confirmed *** A weekend all about the bike, featuring some of the most challenging riding in Australia set amongst an idyllic mountain backdrop. The Mt Warning Cycling Spectacular is Australia's most sought after weekend of cycling; bringing together racing, riding, dining, and glamping in a remarkable location. For 2017 they are excited to be welcoming the National Road Series for both men and women, the classic Battle on the Border graded tour, a new Challenge on the Border age group program and Legends Tour, and expanded Fondo social rides including the new FamFondo on closed roads. Their new home base at the Murwillumbah Showgrounds brings a number of integrated travel, accommodation (glamping), and dining options and they are excited about the new partnerships they are forming to create an exciting space that celebrates the Tweed Valley's food, drink, and culture.
Start Date:
16/09/2017
View more details
Queensland Grommet Titles - Event 1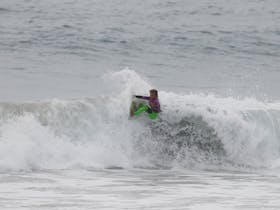 This the first event of the 2017 Queensland State Grommet Surfing Titles for the Under 14 and Under 12 Divisions. The Queensland State Grommet Surfing Titles is the exclusive qualification pathway for the State's elite junior competitors aiming for selection in Queensland's State Junior Surfing Team, set to compete at the Australian Junior Surfing Titles later in the year.
Start Date:
24/09/2016
View more details
Taste of Kingscliff and Tweed Coast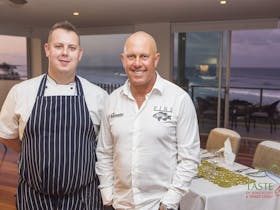 The Taste of Kingscliff and Tweed Coast is a 10 day food festival showcasing a series of unique food experiences along the amazing Tweed coast and hinterland. With a fresh approach to destination promotion, the event aims to highlight the stunning locations by providing a journey of wonder through cuisine, fresh produce and industry awareness. Enjoy food tours and talks, local and visiting Chef demonstrations and signature dishes. The fabulous program of foodie events are suited to families, couples or the astute individual. Take time out to enjoy this destination haven all year round.
Start Date:
08/07/2016
View more details